Ask Emily: How to Amp Up Your Nipple Play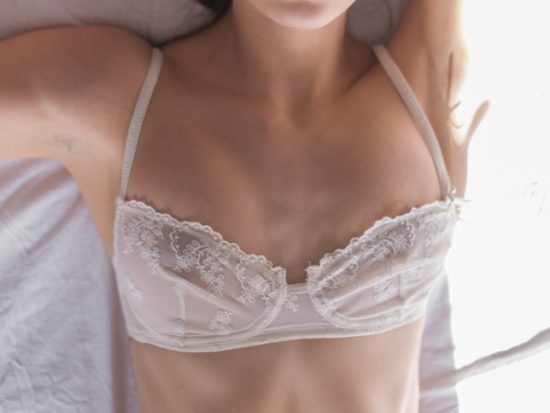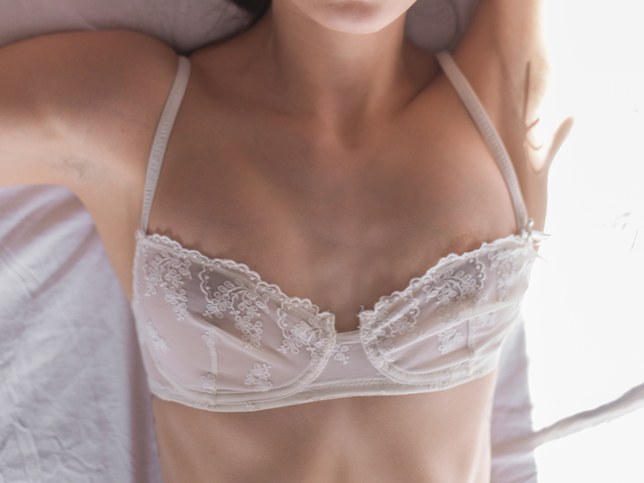 Q: DEAR EMILY,
My sex life with my husband almost exclusively revolves around nipple play. He and I both love giving and receiving nipple stimulation, and it's our primary foreplay (usually a nipple-69).
In an effort to keep things new and fun, I've researched nipple toys but can't seem to find any with consistently positive reviews. We've talked about clamps, suction toys, and even pumps, but we aren't sure what is reliable, pain-free (we like teasing and pleasure, not pain), and useful for both women and men.
Do you have any advice for what toys or techniques could enhance our somewhat unconventional—but very satisfying!—routine?
Mallory, Age 40
A: HI STEPH,
First off, I want to take a moment to say how much I adore that you love how you love—wow! So many of us get hung up on worrying about whether what we like is "normal," whether how we like to have sex is OK, whether the fantasies we have make us weird. You and your husband are satisfied, and you're cool with how you're satisfied, and that is such an amazing place to be at sexually.
Sex isn't just about intercourse, and nipple stimulation is hugely underrated. In fact, nipple stimulation actually derives pleasure from the same parts of your brain as your clitoris! So you're paying attention to such an important part of your body that so many people rarely bother to notice. Plus, your nipple 69-ing is such an innovative and brilliant idea I might have to steal that for my next book.
Here are a few suggestions for toys that will help make your nipple play even hotter:
1. Sportsheets nipple clips and clamps: The thing about clamps is that you can make them work specifically for you. Clamps can be tightened or loosened to best suit the intensity you want so you don't have to suffer through the tightest setting if it's too much. Both clamps and clips can be super stimulating because the tighter you make them, the more blood that leaves your nipples (for a moment), and when you take them off the blood comes rushing back. Be prepared for an amazing nipple-gasm.
2. Sportsheets nipple suckers: These toys are as fun as they sound. They're designed to give you increased sensitivity and blood flow to your nipples and are super-easy to use.
3. Womanizer vibrator: Vibrators feel great on your clit, so why wouldn't they feel amazing on your nips too? This vibe has a suction tip that kinda feels like oral sex and has a bunch of different settings so you can adjust the intensity to what feels best for you.
LEARN MORE ABOUT WHAT TOYS CAN UP YOUR NIPPLE PLAY IN MY ARTICLE FOR GLAMOUR'S SMITTEN COLUMN, "6 MIND BLOWING TOYS FOR NIPPLE PLAY"