Ask Emily: How Do I Stop Slippage During Sex?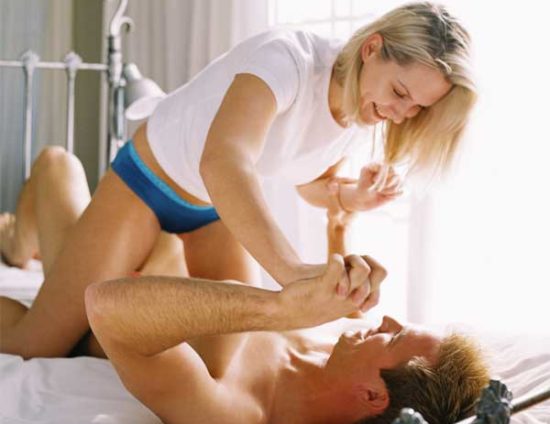 Q: Dear Emily,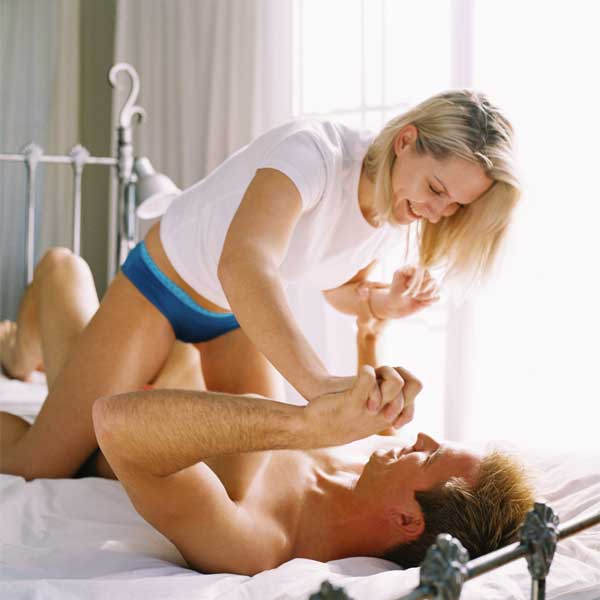 After being with a few guys, I've noticed that it doesn't matter the size of a guy's penis or where we're having sex—whether it be the couch, floor, or bed—but if I'm on top of him, his penis is always slipping out! It's usually when it's getting good, and I probably get carried away, but my question is: Am I doing something wrong? And how do I stop it from slipping out?
Mandy, 27
A: Dear Mandy,
This problem is a lot more common than you probably think it is! Slippage happens to just about everyone, but because it's something we don't usually see depicted in porn or read about in erotica, it can feel like it's happening only to you.
First of all, slipping out is no one's fault. Also, size is rarely the culprit for slippage. It generally has to do with certain positions, thrusting techniques, or angles that make it tricky for his penis to stay in place the entire time.
There are a few things you can do to get his member to stay where it should. If you're in the reverse cowgirl position, instead of leaning forward like we are generally inclined to do, lean back toward his chest. This lets him go deeper inside of you and also gives him the chance to really thrust from under you (because who wants to do all the work anyway, right?).