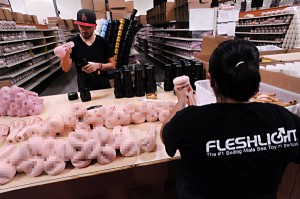 If you're the proud owner of your very own Fleshlight, you're familiar with the wonders already.
How could you not be? The Fleshlight is truly a stroke of genius (pun intended). It's patented skin-like material, unique suction-controlling design, and discreet appearance wins everyone over. It's a must-have for any penis!
But did you ever stop to consider how the #1 selling sex toy for men came to be?