Become A Clit Whisperer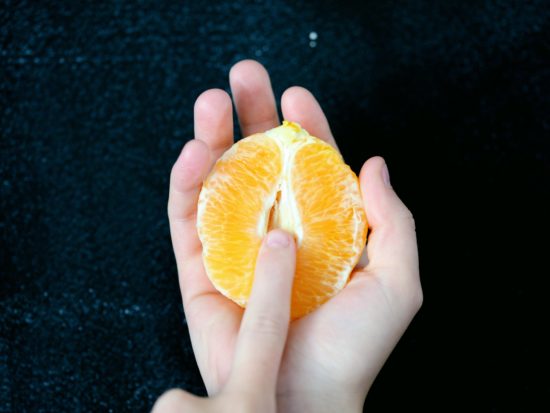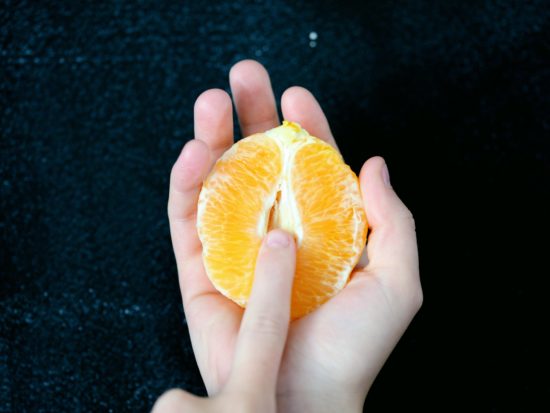 How's advanced is your 'clit-eracy' knowledge? There is a whole world of amazing language to describe different clitoral stimulation techniques, whether alone, with a partner, or a whole group of partners.
Many vulva owners and their partners have some tried-and-true methods for clitoral stimulation, but that doesn't leave a lot of room for playful pleasure exploration, so today we are exploring the vocabulary of clit touches.
Language is a powerful sexual tool, whether you use these terms solo to explore your pleasure, with an existing partner for some fun exercises, or with a new partner to describe what types of touch you enjoy receiving.
Clit Massage Fundamentals
Before we dive into the exciting juicy stuff, it's important we get the basics down pat. I'm calling this massage, as I'm hoping it helps alleviate any pressure or expectation of orgasm. Pleasure-focused exploration is the goal, and orgasms are delightful bonuses. You don't always have to do full-blown massage sessions to use these tools, once you know what your partner likes you can incorporate them at any time of day, though maybe not in the supermarket…
Anyone planning to touch the vulva involved should have freshly washed hands, scrubbed and short trimmed nails, and some people also prefer using gloves. If you're using gloves, make sure your lubricant of choice is compatible.
Speaking of lube, you'll need lots of it! While vaginas are self-lubricating, that can take some time, and we want to feel good from the first touch with no chaffing. Pjur Original is a wonderful long lasting silicone based lubricant which remains on the skin instead of being absorbed, which makes it ideal for genital massage.
If you decide to incorporate some silicone toys or silicone condoms later in the session, make sure to thoroughly clean all the silicone lube off first, and switch to a water-based lube like Pjur Nude. If you know in advance you'll be using silicone later, then you may want to start with a water-based lube to save yourself the trouble of cleaning up.
Remember, communication is key. Chat together in advance about preferences and boundaries, and keep that line of communication flowing during the massage time.
This is by no means a comprehensive list, there is a vast world of pleasure out there, but it's certainly a juicy place to start. Many of these techniques can be done with fingers or tongues, so if you have a partner to play with, give both a try and see which is preferred.
Now let's get into the fun stuff!
8 Delightful Clit Touches
1- Hinting
Hinting is where you pass by all the parts that turn you on the most, in a delicious form of torment, only occasionally pausing to indulge. You may want to draw lightly along your stomach, moving closer and closer to the clit before skimming over it and tracing a path along the inner thighs, moving back to briefly alight on it again. For many clit owners, this technique leads to very strong orgasms once they allow themselves the release.
2- Edging
To practise edging, you stimulate the clitoris in its favorite way, but as you (or your partner) approach climax, you back off and allow a little come down. This is repeated as the suspense builds until orgasm is either allowed, or simply cannot be held back any longer.
3- Surprising
The surprise technique can help the receiver stay out of their head and feel very present to their pleasure and grounded in their body. This move involves regularly switching up the technique in order to defy expectations. This can be done solo also, because even though your brain might know what you're doing, you'll keep your clit guessing.
4- Accenting
Accenting is when you place increased pressure on the parts that feel the best. Essentially this means you're paying extra attention to the specific part of the motion that feels best, whether that's tapping, circling, stroking, whatever feels good baby.
5- Layering
Using the layering technique is particularly good for people with very sensitive clits. You give the clit indirect pleasure through the surrounding skin. You may like to do this hands-free by crossing your legs and rocking your hips to rub the clit between the outer labia. For a more focused sensation, try gently stroking the clit by grasping the inner labia with your thumb and forefinger and gently rocking them back and forth between your fingers. You're like the salt bae of clits.
6- Orbiting
Just like the earth orbits the sun, you too can make the clit the center of your solar system by orbiting it. This is when you circle the clit in a way that feels the best. Experiment with big circles for indirect stimulation, small circles right over the clit for a more intense feeling, or start with a large circle and gradually spiral it smaller until you're directly on the clit.
7- Consistency
Consistency is when you figure out which touch style feels the best for you and then stick with that, keeping everything exactly the same, no changes. The orgasm is built by keeping consistency, so keep that train straight on the tracks, no stops! Some people like to switch to this method once they are at a 7 out of 10 on the orgasmic scale, others prefer this move the entire time. This is a very commonly preferred style, so make sure to give this one a try.
8- Rhythm
The rhythm technique is almost a musical touch style, the melody of your orgasm if you will. This is most easily produced by using a vibrating toy that has a rhythm option like the Rechargeable Magic Wand, but can also be done with fingers or tongues. Try a few different motions until you find the one that works. You could try circles, figure eights', ovals, pausing between motions, skipping an aspect of the motion every second time, whatever works for you. Just keep that rhythm going until you can't dance any longer.
Extra Credit?
Since you've been such a good student, here are three extra credit techniques that are a lot of fun.
Butterfly Kiss
Using a feather-light touch, gently alight your finger onto the clitoral hood. Using an intentional, present, but very soft touch, gently stroke and tickle the clitoris. Imagine how softly a butterfly's wings feel brushing against your skin. Use either a slow or fast stroking speed, whichever the receiver prefers.
Time For The Clit
Imagine that the clitoris is the centre of a clock, with 12 o-clock being at the top. With one finger, make tiny circles right against the sides of the clit, stopping at the location of each 'hour' of the clock. Tell your partner what 'time' each stroke is, and ask for feedback as to which place they most like to be touched. They may enjoy rating each on a scale of 1-5. Every vulva owner will have different preferences, so listen carefully. Both two o'clock and six o'clock are popular favourites.
Sexual Slip'n'Slide
This technique calls for lots and lots of lubricant. Once you've worked lots of lube over the vulva, try to gently pinch and pull the clit. If you're actually able to, you need a lot more lube. With this move, you'll be stimulating the clitoral hood, with the shaft underneath receiving indirect massage.
***
Which is your favourite type of clitoral touch? Did you learn any new ones that you've never tried?
---
---
Isabella Frappier is an Australian writer and a holistic Sexuality Doula, who specializes in body literacy and sexual sovereignty. She is also a host on the popular new Sex Magic Podcast. When she's not busy championing her sex positive agenda, she—oh wait—she's always busy doing that. Follow her adventures on Instagram.