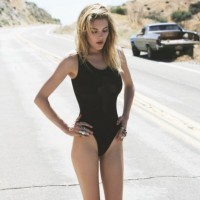 Get naked and learn how to shave pubic hair. 
Do you ever find yourself staring at a woman's crotch in awe of her pristine pubic line? (I can't be the only one!) Shaving pubes is an underrated art form.
There are important decisions to be made. Landing strip or no landing strip? Retro bush or completely shaved? Don't even get me started on the pesky ingrown hairs and he razor burn.
Your pubic line isn't going to be as smooth as a baby's behind if you don't do the work. Of course there is the option of getting a wax. But, do you really want to pay a woman named Olga to rip out your pubic hairs? 
Read More

»
Posted by
Emily
| 0

comments