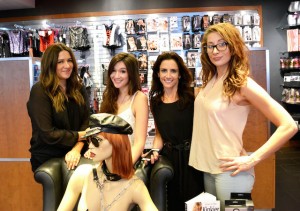 On today's show, Emily demonstrates her top mantra: communication is lubrication. Emily compiled a list of the most popular questions she gets asked from listeners and teaches communication skills those sticky situations. If communication is a tough subject for you, don't worry, she give you a script for that.
Subjects include: How do I talk about anal sex?, How do I talk about erectile dysfunction or premature ejaculation?"Emily shares the most effective ways to ask for more oral sex and encourages women to be open (and honest) about their orgasms.
So, what do you do if your partner doesn't want to go down on you? How do you ask a new partner about STIs? And, of course, how do you stay out of the dreaded "friend zone?" Emily explains why you need to approach these touchy situations and how to do it right.
Podcast: Play in new window | Download
Read More

»
Posted by
Lauren
| 0

comments