The 7 Best Positions For Butt Sex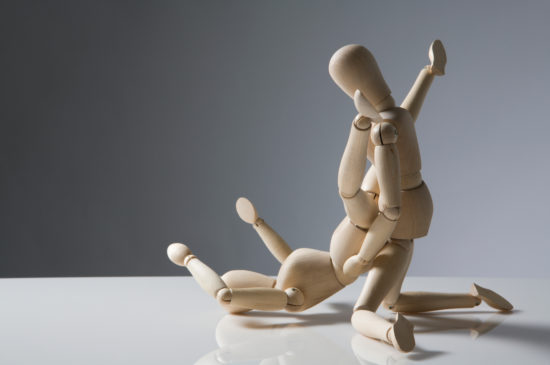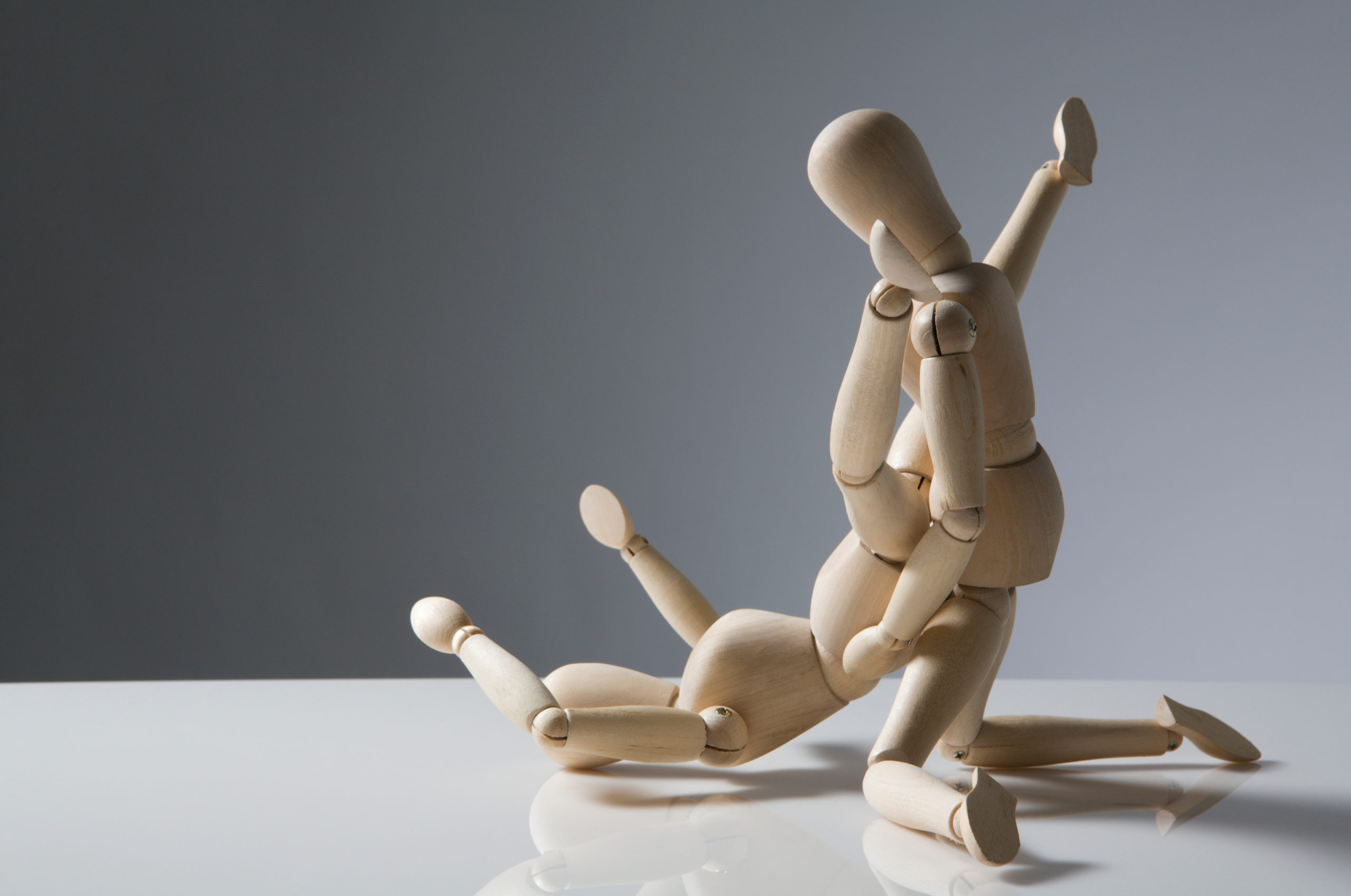 Regardless of how "adventurous" you consider yourself in the bedroom, butt sex can feel tricky to even the most experienced. But to anyone who thinks it's doggy style or bust, it's time to think again, my friends! 
Anal August is coming to a close, and it's our goal to spend the month paying tribute to the world of backdoor play. As social stigmas surrounding it have begun to melt further away, there's no denying it's something a lot of people are growing more curious to try. However, if you aren't yet an ace when it comes to anal, it's important to know there are a ton of different ways to do it – positions, most definitely included.
So how do you figure out which one will make and not break the experience? Well, it often depends on your experience level. But no matter how well versed in the art of butt play you may or may not be, we totally have your back with this master list of favorite anal sex-friendly positions.
1. The Deep Spoon
When venturing into the world of anal, a great way to kick things off is with comfort. So instead of thinking you have to assume Cirque du Soleil-level moves, try your hand at one you probably know quite well—spooning! When both partners are snuggled up while laying on their sides, the "big spoon" has grade-A entry without having to do much at all. Because it's such an inherently comfortable position, it's also easier for the "little spoon" to keep their anal muscles relaxed. The relaxation makes for a more pleasurable and stress-free experience.
2. THE LAP DANCE
In any instance where the penetrated partner is on top, they hold the reins of how deep and slow you go. This, position that's especially great for backdoor beginners is the classic Lap Dance. Equal parts exciting and easy, the penetrating partner sits in a chair or on the side of the bed while the other gently slides onto them. That way, you can sensually swirl and grind on each other in a way that eases into the unique sensation – and doesn't feel intimidatingly submissive, either.
3. SEXY STARFISH
Building on the same penetratee-on-top perks, the sexy starfish is also a stellar option for those new to the realm of anal. To set the scene, the giving partner first lays on their back and plants their feet to provide ready, steady support. Then, the receiving partner lays on top of them (facing upwards) and arches their back a little to allow for sexy entry. As a result, the receiver retains maximum control of depth, speed and intensity the whole time. This hot backdoor position ensures a pleasurable, painless experience for all. And not to mention, it comes with a lot of steamy skin-to-skin contact, too.
4. DOWNWARD DOG
Doggy style is a butt sex staple for a reason. But why not mix it up with something that's a little more cozy? Instead of hanging out on all fours (hello, wrist cramps), the bottom partner can assume the same doggy style position while lowering the top half of their body onto the bed. Use a few pillows for supportive cushioning. Then, experiment with different angle to incite entirely new sensations. The bonus here is that this position allows for simultaneous clitoral stimulation, if that's your jam as well.
5. MISSIONARY 2.0
A lot of us have a love-hate relationship with Missionary when it comes to regular sex. But for butt sex… It's a whole different story. With the receiving partner laying on the bed, assume the classic position, only have them rest their legs on the penetrating partner's shoulders. This angle of access can elicit sensations you've never before experienced. And with so much super-hot eye contact, the intimacy will be off the charts.
Of course, this slightly advanced move does require knowing what your partner likes and being able to communicate with each other in the moment. But as long as you can swing that, this one's a winner, for sure.
6. ANAL COWGIRL(/BOY/PERSON)
As if we haven't sung the praises of receivers on top enough, putting a backdoor twist on everyone's favorite cowgirl position is another fantastically satisfying way to go. Not only can you get off on how undoubtably hot the visual is, but this scenario is dual stimulation-friendly, too! With the penetrated partner sitting upright on top of the other, it allows for tons of clitoral, nipple and/or other vibrational action to happen at the same time.
PLUS – if there is a little disparity in terms of the receiving partner wanting to keep things shallow while the penetrator craves more stimulation, this position additionally provides a lovely option of the receiver being able to reach behind and massage the base of the other's shaft as a little bonus.
7. STANDING UP
When in doubt, get kinky – that's how the saying goes, right? A final option for the slightly more advanced folks, standing anal is a great way to rock each other's worlds with little prep work required. Whether it's a wall, counter, tree or anything else, you definitely want to have something to lean up against, but using it to carry out a fantasy-worthy, impromptu anal sesh? There's quite frankly nothing better.
***
Of course it's totally fine that butt sex isn't everyone's favorite, but hey, all we can say is don't knock it 'til you try it! When charting your own path to backdoor pleasure, just remember to go slow, use lots of lube and be open to experimenting so that in the end you can figure out what does (or doesn't) work best for you.
Although it can be intimidating at first, a little practice is all it takes to show that there's nothing to fear.
---
Alex Anderson is an LA-based lifestyle designer proactively raging against the cultural grain. By day she works in television production, and by night enjoys writing, sewing and seeking guidance from the stars. She also finally has an all black kitty named "Cher." You can follow her alt-lifestyle blog MSFT Living and on Instagram!