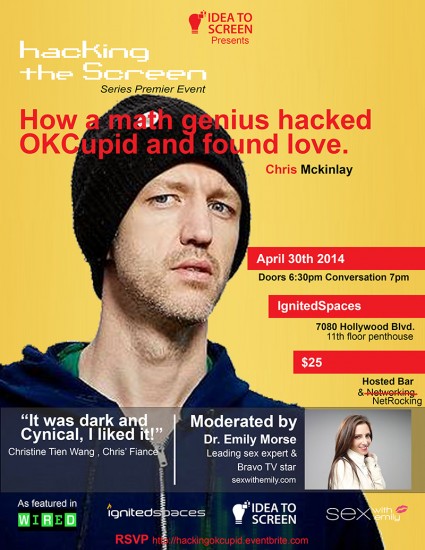 Exciting news!
I'm moderating a live event in Los Angeles!
"How a Math Genius Hacked OKCupid and Found Love"
At this event, we will meet a mathmatician who was one of 40 million Americans looking for romance online.
Learn how he went from 90% incompatibility rate to over 20 messages a day! How he used bots to trick the system in a conversation moderated by me!
Hear Chris Mckinlay's inspiring story of how he hacked OKCupid and found true love.
A hosted bar and light appetizers will be provided, so come hungry and thirsty!
Seats are limited, so RSVP today to reserve a seat.
Wednesday April 30th 6:30PM – 9PM
RSVP Here