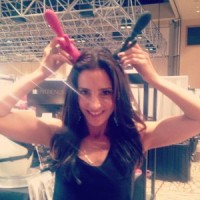 This classic episode of Sex With Emily is all about breakups.  Emily welcomes licensed therapist and author Dr. Rachel Sussman who wrote the book on getting over break ups – No seriously, she wrote a comprehensive guide to ending relationships called The Breakup Bible! Emily and Rachel get into the nitty and gritty of breaking up, plus how to deal with it the RIGHT way and how not to deal with it the WRONG way.
But first, how do you feel about coupons on dates? What would you give up for the internet?  Should we give free plastic surgery for the poor? Emily and Menace discuss these ever-present questions among others with some Sex in the News. Also, we hear from a listeners with show ideas, sweaty sex problems, and what Emily suspects is psychosomatic erectile dysfunction.
Have you ever Facebook stalked an ex? Do you over-text after a breakup? These are just a couple of the post-relationship problems Dr. Rachel Sussman addresses in her conversation with Emily. They go over the importance of acceptance, self-esteem, and believe it or not, sex drive.  Get some pointers on how to move on from a breakup fluidly, and spot negative relationship patterns in your past on this week's 2012 classic Sex With Emily podcast!
Can't get enough SexWithEmily?
Subscribe on iTunes and never miss your bi-weekly Sex With Emily podcast…
Special discounts for listeners of Sex With Emily:
Use coupon code Emily for 15% off at Good Vibrations and coupon code EMILY for 20% off my Aromatherapy Massage Candle and DownUnder Comfort at Emily& Tony.
Go to Promescent to make love longer.
Increase your stamina with the #1 selling sex toy for men, Fleshlight. Use code: Emily to get a FREE bottle of Fleshlube with your purchase.
Stop by Hustler Stores in Hollywood or the closest store near you for all your kinky needs- Don't forget to mention "Sex With Emily" at the counter for 20% off your purchase.