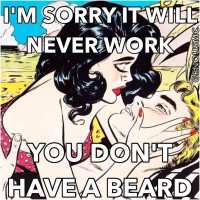 In this episode, Emily breaks down Dealbreakers, what they are and how to avoid them.
Emily and Menace catch up starting with sharing their stories from Las Vegas in anticipation for Emily's upcoming sex toy show. Emily's listeners rave about the Fleshlight – yes there are amazing sex toys for guys. In sex in the news, a golf tee in butt stunt goes wrong for a playboy model. A new walk of shame kit saves women from humiliation from the stride of pride or maybe sets a man up to deal with those rough "morning afters". A listener writes to Emily with crippling pain during sex which could spurn from anti-depressants. Another listener's wife is completely uncomfortable discussing sex or her low libido regardless of the man's extensive efforts.
The duo get into the show topic Dealbreakers: the fatal flaw. What are common deal breakers people experience everyday? What really should be considered dealbreakers? Emily talks about supposed dealbreakers that can actually be resolved. Emily and Menace discuss the type of dealbreakers they've experienced and what traits of theirs might be seen as dealbreakers to their past and future partners. Finally, Emily lays down her big tips on how to avoid dropping a deal breaker on your next date.
Special Discounts for "Dealbreakers: The Fatal Flaw"
Use coupon code EMILY25 for 25% off at crazygirlproducts.com and be sure to check out Promescent to make love longer!