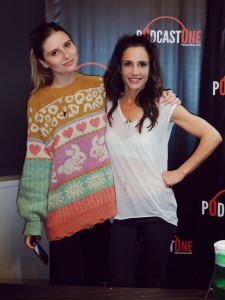 On this show Emily welcomes guest blogger, fashion designer and host of the Fempire Podcast, Jac Vanek! Together, Emily and Jac trade Tinder horror stories, debate dating faux pas and break down the components of "perfect sex", and answer an email from a listener who isn't quite sure how to make contact with her crush.
The two dish on all things fashion, Facebook stalking and first date outfit ideas! They also discuss a study on sexting that shows us exactly how much we all get freaky with our phones, and share some saucy sexting stats of their own.
If you're looking for some expert insight on how to sext, how to dress and how NOT to date, find all this and more on today's show with Emily and Jac!
Want more Jac Vanek?
Follow her on Instagram: @jacvanek
Follow Fempire Podcast on Instagram: @FempirePodcast
Follow her on Twitter: @jacvanek
Follow Fempire Podcast on Twitter: @FempirePodcast
Check out her fashion brand:  jacvanek.com