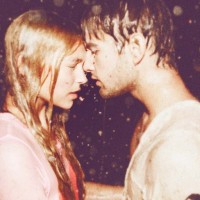 Female Ejaculation- it is intense and it is real. With your finger on her G-spot and your thumb on her clitoris, give her a crazy, squirting orgasm. I'll tell you how to warm her up, find her G-spot, massage her G-spot, and pleasure her clitoris until she gets to the point of female ejaculation.
Before I bequeath you with the secrets of female ejaculation, I give listeners advice on how to have the sex and relationships they want.
I help:
The guy who needs a new sex position.
The husband who won't stop inappropriately poking  his wife.
The woman who needs to dye her hair a crazy color and have more confidence.
The guy who needs to get pegged with a strap-on.
And of course, the woman who wants to squirt.
Special Offer for listeners of Sex with Emily: Female Ejaculation
If you want to change your love life check out: Promescent, Crazy Girl, Max4Men, Masque, and Good Vibrations.
Use coupon code Emily25 at checkout for 25% off your purchase at Crazy Girl and Max4Men.
Use coupon code GVEmily20 at checkout for 20% off purchases of $100 or more at Good Vibrations. Or use coupon code Emily for 15% off anything at Good Vibrations.