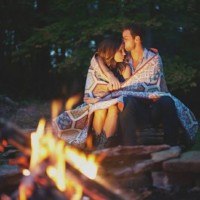 A show on foreplay tips and getting married. Because nothing says commitment more than waiting a whole half hour before trying to take their clothes off…
Emily interviews Alex Wellen, the author of LoveSick. Alex addresses the question, why don't men want to tie the knot? Is it the daunting divorce rates or are they just scared of commitment? Emily and Alex discuss whether monogamy is even compatible with human nature. Do we really just want to get it on with everyone?
People call into the show and ask Emily and Alex questions about marriage and sex. When are you really ready to settle down? What is up with America's obsession with getting married and then getting divorced?  How do you know if you're single or in a relationship for the right reasons? Is your relationship doomed if you do it on the first date?
You tried to sleep with her, but you're not going to go out with her again because she slept with you? That makes no sense. But there are some advantages to waiting. Why rush into having sex when you can build up the tension over a couple of dates?
Everything in life is about timing. Spend more time kissing and getting to know someone before taking your pants off! Emily gives foreplay tips to improve your sex life. Even if you want to get right to the sex, women need foreplay. Your chances of sleeping with her again will increase dramatically if you play by our rules. Emily talks about how to pleasure every inch of his or her body, from their ankles to their earlobes.
Also, is anyone up for naked twister? Emily talks about fun sex games you can play to spice up your love life. Maybe they'll finally play Monopoly with you if you promise them oral sex afterwards.
Special Offer for Listeners of Sex with Emily: Foreplay Tips
If you want to change your love life, check out: Crazy Girl, Max4Men, Masque, Good Vibrations, and Adam and Eve.
Use coupon code Emily for 50% off anything at Adam and Eve + free shipping + 3 free DVDs + a free sexy gift.
Use coupon code Emily25 at checkout for 25% off your purchase at Crazy Girl and Max4Men.
Use coupon code GVEmily20 at checkout for 20% off purchases of $100 or more at Good Vibrations.
Enjoy my show Foreplay Tips!