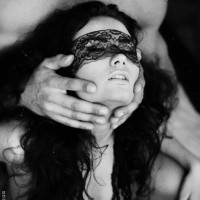 Lady in the streets, freak in the sheets. I'm helping out a small town girl find her inner freak in the bedroom. She's also looking for some sexy companions to practice with *wink wink*.
Getting freaky is all about pushing the boundaries and letting down your inhibitions with someone you trust. If you want your sex life to get a little freakier, tell your partner you're ready to try some bondage, or bring a sex toy into the bedroom. I'm sure you can find some way to convince them to get freaky with you. Tie them up, dish out the commands, or maybe practice your deep throating skills.
In this show, I give pointers on how to deep throat. Deep throating can be a sexy alternative to a more traditional blow job. FYI Don't stress too much if you're having a hard time deep throating; you don't have to swallow his penis to give satisfying oral sex. I'm giving you tips for giving a blow job without having to try so hard.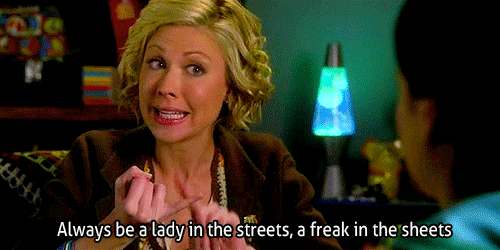 Also, is sexting cheating? How do you get back your no-good sexting husband? Sext someone yourself, perhaps? Oh, and what do you do if your spouse becomes a drug addict?
Marriage is tough. If you think about it, people have only been marrying for love for the past 200 years. And a couple of hundreds of years ago life expectancy was much lower.  "Til death do us part" takes a whole new meaning in the 21st century.
Special Offer for listeners of Sex with Emily: Freak In The Sheets
If you want to change your love life check out: Emily and Tony, Promescent, Crazy Girl, Max4Men, Masque, and Good Vibrations.
Use coupon code Emily25 at checkout for 25% off your purchase at Crazy Girl and Max4Men.
Use coupon code GVEmily20 at checkout for 20% off purchases of $100 or more at Good Vibrations. Or use coupon code Emily for 15% off anything at Good Vibrations.