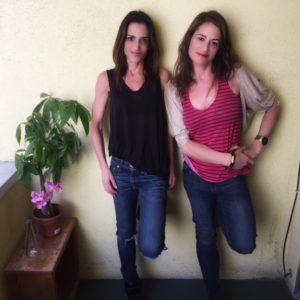 Online dating. So many of us do it…But how many of us do it well?
On today's show, Emily welcomes fellow podcaster and dating expert Anna David to tackle the topic of online dating. Together, Emily and Anna dish on personal preferences, dating disasters, and uncanny coincidences they've come across while perusing the cybersphere for romance.
Why does every guy on Hinge play guitar? What's with all the tigers on Tinder? Why isn't anyone responding to your messages? Emily and Anna have answers to these questions, plus tips and tricks to help you find success with some of the more popular dating apps. Learn what isn't working for you in your bio, why you're profile pics may be turning people off, and pick up helpful first date pointers from these dating aficionados.
The ladies also answer emails from a couple of listeners who are having trouble in the dating scene themselves. Has online dating failed you in the past? Are you anxious about rejoining the dating scene? Is flirting not your thing? Emily and Anna had advice to help you out.
Online dating is the new frontier of love, and this podcast is full of advice to help you do it right! Tune in and listen as Emily and Anna help us navigate the ins and outs, do's and don't's, left swipes and right swipes. Don't miss it!