Keeping Your Bedroom Space Sexy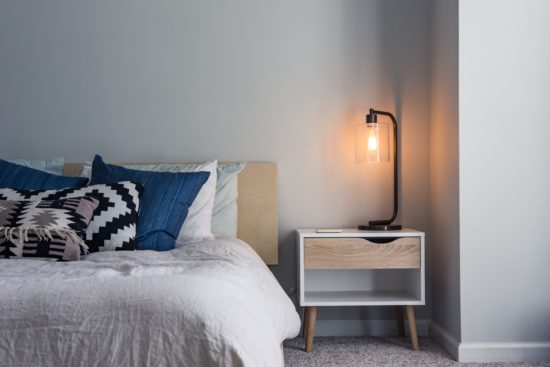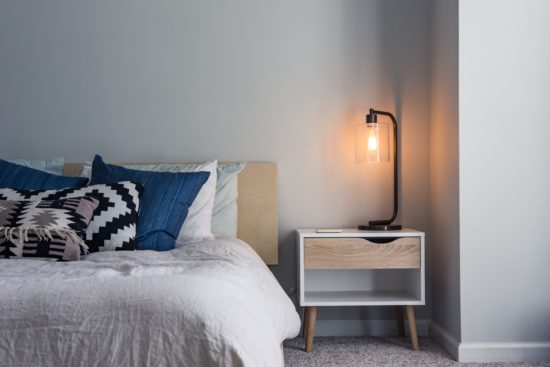 Since it is April, some of us might have been thinking about spring cleaning…then of course Covid-19 hit and we probably have already cleaned every square inch of our homes by now.
But there might be one tweak to your home that you hadn't thought of yet: Keeping your bedroom space sexy. Now, that doesn't necessarily mean hanging all your toys for everyone (including your kids if you have them) to see. Keeping your bedroom space sexy can include different aspects of the meaning of "space."
The following are some top tips for creating and maintaining a hot sexy space in your bedroom.
Creating Space for Sexy
Whether you have sex in the bedroom or some other part of the house, creating space for sexy starts inside your body and mind. It is an internal space you create – that part of you that is creative and fun and horny and hot and steamy and sexxxxxyyy.
During this pandemic, lots of people including myself have been stressed out even when we don't realize it. That can lead to what feels like a low libido or a lack of interest in sex. If that is what you are going through right now the first step to deal with it is to realize you don't even need to "deal" with it. You can just let it be. We all need to practice surrender and acceptance of our feelings right now. So, I am not going to tell you "start feeling sexy!"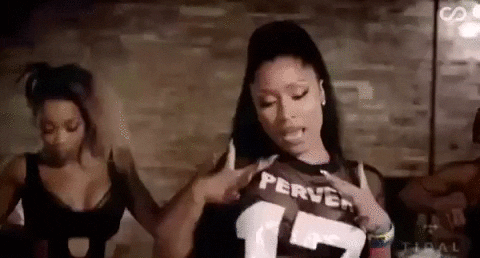 What I will tell you is that if you have the desire even a small desire to feel sexy during these times, then creating space inside yourself (in particular your heart space and your sex gland space) is important.
Once you create space energetically and with intention (yes, I know that sounds woo woo but bear with me), it can create a void that is able to be filled. And if your intention is to feel sexy, "sexy" is what can fill that container.
Clean is sexy AF
An organized room is a sexy room. Now that you have cleared your inner space for sex, it is time to clear your actual space for maximum sexy.
Your bedroom should be uncluttered. If there is clutter, then it is time to Kon Mari the crap out of your bedroom! (Your bedroom should spark a lot of joy as well as spark your libido.) To feel sexy and to have great sex requires the type of space that doesn't bother you. Take the time to really organize your bedroom.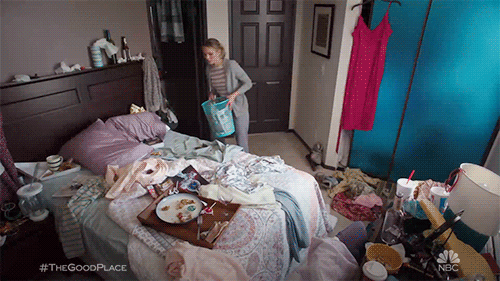 Maybe read up on Feng Shui to help you arrange the furniture in a way to foster a luckier sex life. This article gives some great tips on how to select colors, wall hangings, etc in order to feng shui your bedroom for better sex.
Remove distractions
Take out all unnecessary electronics, especially computers. The only "work" you want to be doing is bumpin' and grindin'. If at all possible, remove cell phone chargers and have them (along with your cell phone) in another room. This can be difficult, I know. At the very least, try to keep all chords and electronics out of view.
Your Bed: From Boring to Brazen
Choosing the right bed is important, not just for sleep but for sex. You want to spend within your budget, of course, but not skimp on quality and comfort. A great bed that you realllly want to slip into at night as well as play on anytime of the day with a partner is the focal point of the room! You want to make sure the bed is raised and is situated properly in the room, not up against a window or facing a doorway, if possible. For more information on placement and other ideas, here is a great video on fen shui for the bedroom.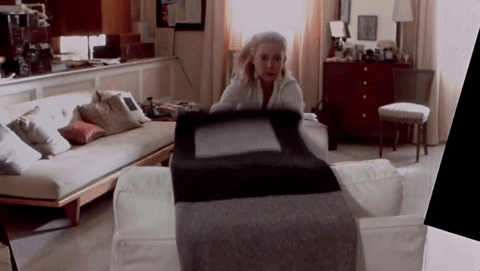 Coming in a close second after finding the right bed is to adorn it in a way that fosters sexy time. Don't just use any old bedding or bedding leftover from your college days. Adult up and use your imagination! Using warm colors and good quality linens is the way to go. You could also invest in some satin sheets for a boost of sexy feel.
Keep toys within reach, but discreetly stored
Whether you have a nice vibrator like the Magic Wand or the Lioness, specialty toys like the Womanizer Duo, some anal toys, or even some whips and paddles for BDSM or fetish play, make sure you have a special spot for them, and preferably near the bed so that the action has some flow without interruption.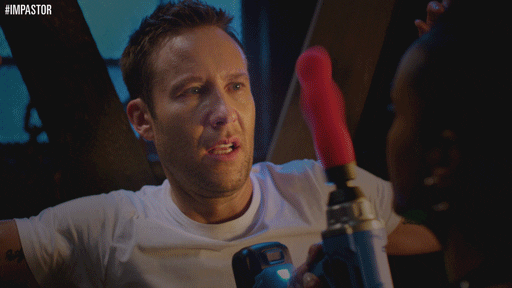 If you have a lot of toys, consider getting a trunk or a nice piece of furniture you can put near the bed. I think a chest at the end of the bed could work great for that. If you have privacy issues or have little ones around, make sure the chest has a lock!
You might want to add to your collection to spice up your bedroom. Flavored lube is fun, as well as this arousal oil. Dr. Emily's subscription box is a great way to keep the fun flowing and your bedroom well stocked with goodies.
Lighting is key
Nothing says sexy more than bright lights in your face, right? Ummm, not unless you are role playing a chase scene from Cops. Your bedroom should have just the right mood for the sex you want. Lights that you can dim or even colored lighting can work well. Having some candles in the room is a nice boost to the lighting. Scented candles or even massage candles are a great touch and can bring some much-needed sexiness to the room.
Mirror, mirror, on the wall…
Putting a mirror in your bedroom to allow you to watch your sexy time is a great idea for the bold. You can make your own real-time porn!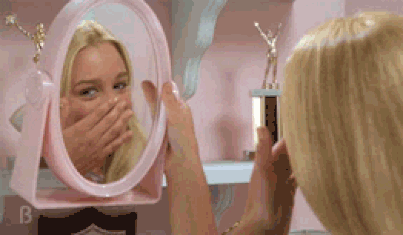 Or just admire your form and style as you masturbate or have sex with a partner or partners. A mirror can add a sense of drama and intimacy, as well as allow you to see how good your lingerie looks while you are getting it on.
***
Corona or no Corona, your bedroom can be a respite from all the craziness going on and keeping it sexy is one way to brighten up your life!
---
Emily Anne is a bestselling author, sex coach and educator, who specializes in helping people expand their sexual horizons through BDSM and kink. When she's not obsessively talking about sex, she's hiking through the Hollywood Hills. Get some sexy education on her Instagram feed!