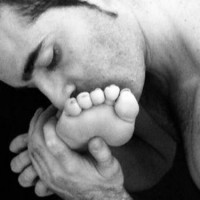 Emily answers emails from listeners with topics including: sexy vs. slutty, friend zoning, Kegel exercises and fetishes.
Menace grills Emily for slacking on pop culture. Emily breaks down what Gwyneth Paltrow meant when she described her split as "conscious uncoupling". Menace questions the audience on dealing with dating celebrities and their famous Ex's. Emily recaps her live, in-studio date from the popular dating app Tinder. Emily confesses how she avoids talking about sex on the first date and the question, "What do you do for a living?". 
In sex in the news, a mother in Japan dresses as Mickey Mouse to find son a wife. In fashion, Menace questions Emily how far she would go for a loved one. The strapping gentlemen from Thunder From Down Under thwart an armed criminal in their dressing room.
In listener emails, a young girl questions what a slut is and how Emily Nicedefines the beauty in sex and opens the floor for the duo to discuss what they find sexy, slutty and enduring in partners.
Another newly divorced listener is troubled by his dates who don't want to have sex with him because he's "the nicest guy in the room". Menace and Emily give their advice on how to get him out of the "friend zone" and get busy with his dates.
A listener has completed Emily's Kegel Camp app with great results and has questions on how to extend the workout to further his crazy orgasms!
Emily gets a question from a man who has a foot fetish that is important in relationships to him and wonders how he can get his new girlfriend to join in some tickling fun.