6 Sex Tips For Every Room of the House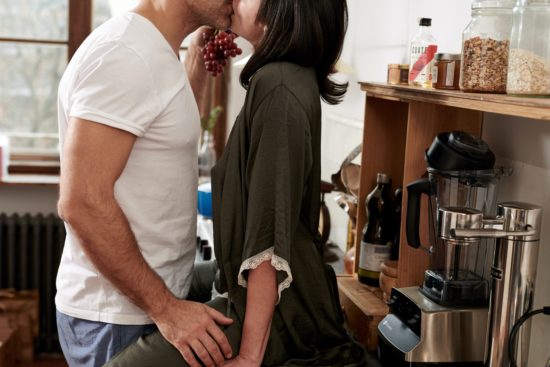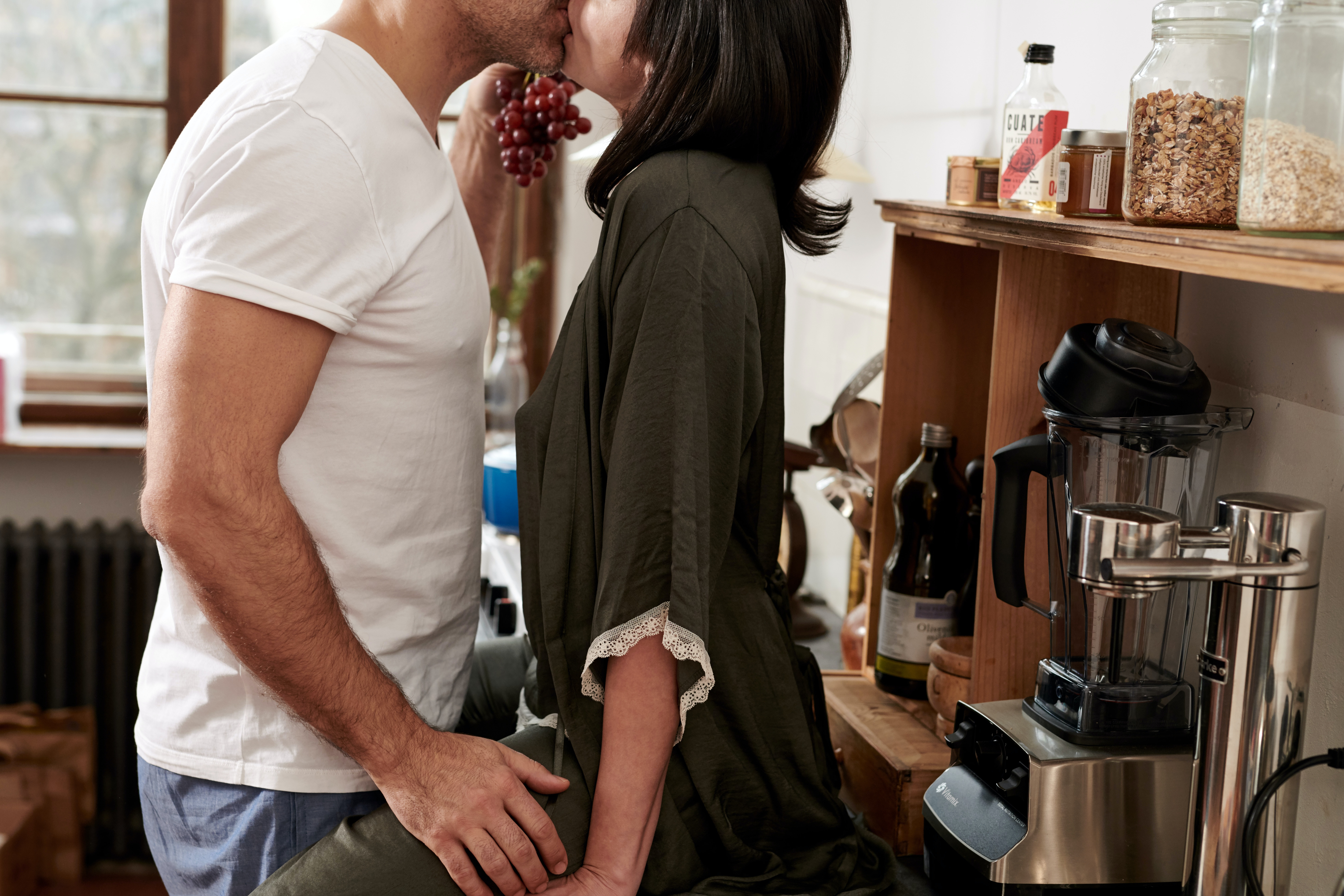 Being trapped inside with your partner during a pandemic will definitely take a toll on your sex life… Especially if you're having the same sort of sex day in and day out or seeing the same sex tips over and over. Alternatively, maybe you're living alone, bored with your vibrator, and looking for new ways to masturbate. (FYI, you're not the only one.)
Luckily, there are many creative ways to "get down" in every room of your house, regardless of whether you're having sex solo or with a partner. See below for our top sex tips to exercise your creativity in and around the house.
The Garage
Are you feening to get out of the house? Don't wanna use up your gas in the car? Well, you can still go for a ride, whether that be with a partner or by yourself. (Think of seatbelts as a new type of harness or sex swing… )
One of our favorite car positions is wrapping one's ankles with the seatbelt to keep it in a desired, comfortable position during playtime. Something along the lines of the One Up is great for oral stimulation. You can use the seatbelt to keep the leg up, and you can put some pillows on the garage floor to maximize your partner's comfort.
The Kitchen
Getting x-rated in the kitchen can be as delicious as it is sexy. Ever use chocolate syrup? Or whipped cream? If you're not a sweets person, what about sushi? (Very Samantha from Sex in the City of you.)
The kitchen is also filled with opportunity for levels—whether that's the kitchen counter, table, or chairs. Maybe one person is laying on the counter and the other is standing, or you get intimate with some fun on the chair. (Can be done with the partner or solo!) Either way, doing anything sexual in the kitchen can feel very erotic, as it's typically an unconventional place for anything sexy. Just be sure to wipe down the countertops afterward…
Living Room
Get out of your house (and rekindle your childhood) by building a fort in your living room. In fact, you can create a whole new world and explore a wide variety of new positions in your fort. (If you need some guidance on how to build a fort in your living room, here's a handy step-by-step.)
With a plethora of comfy pillows beneath you, you and your partner will both feel like you're surrounded by softness, and you can use the extra fluff to access new positions. Enjoy the intimacy of the small enclosed space for mutual or solo masturbation—the close quarters should make it feel all the more erotic. Talk about orgasmic!
The Office
You may not be going into work, but that doesn't mean you can't apply these sex tips to the office and get bent over your desk. Getting it on in your home office allows you to utilize furniture pieces that typically don't see too much action.
Start out with a work themed lap dance. Have your partner sit in the office chair while you slowly undress to whatever makes you feel sexiest. When your partner is all hot and bothered, don't call HR, just rock their world in the office chair.
Bathroom
Shower sex may get a bit tricky, but it's a great location for foreplay. Draw a luxurious bath for you and your partner or prep a nice steamy shower. Have them join you and then slowly lather them up in suds, taking extra time to feel one another's bodies.
Bathing with a partner can be highly intimate and even more erotic. Set the mood with some nice lighting and candles. When you both are lathered, rinsed, repeated, and ready hop out of the shower or bath and lotion/oil each other up. A sensual massage is a great segway to some highly arousing sex.
Regardless of how long we are staying inside, a little bit of imagination, some creativity, and communication can transform your sex life can still be something new.
—
Javay da BAE is a sex educator, content creator, writer, and comedian. She is also known as the Millennial Sexpert. Her sex education work focuses on comprehension and inclusion while being accessible. She specializes in LGBTQIA+ identities, STIs, pleasure, and kink/BDSM. Visit JavaydaBAE.com to see her work.