I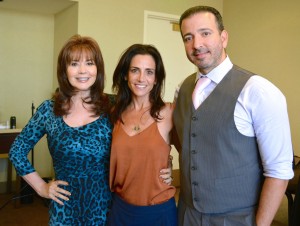 n this week's Podcast, Emily takes her show on the road.. Literally! Joined by two leading experts in the sex therapy field, Emily records this show live from Catalyst Con, a conference created to inspire exceptional conversations about sexuality.
Whether because they are the uneducated or just plain uncomfortable, people treat sex like the elephant in the room. No one talks about what's going on between the sheets. But if you can't talk about it with your doctor, or even with the person you're having sex with, how the hell can it ever get better? This show is all about breaking down your sexual barriers and opening up those lines of communication to pave the way to amazing sex!
Up first is Dr. Hernando Chaves, renowned sex therapist and sexy professor. He and Emily discuss many of the sexual roadblocks that men and women face, including body image, stamina and being too stuck in their own heads. Hernando shares his experiences as a sex educator, both in his private practice and in the classroom, and reveals why our society is starved for sex education. The two also address commonly asked questions, sex myths and stigmas, and uncover the complexities of male confidence. Turns out orgasms aren't the only thing that men may be faking!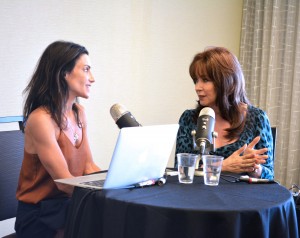 Next up is popular love-and-sexologist Ava Cadell, here to tackle the most common question she gets asked: How can couples keep the passion alive? Ava shares the story of her sexual awakening, and reflects on the conflict between sex and religion. She and Emily trade tips to break you out of your sexual rut, which is good for your brain, by the way! Then she leads everyone through a very sensual course on nipple play!
From anal sex to penis insecurities to the bowl of sex toys on Hernando's table, this show touches on the things we're all too shy to talk about. Don't miss it!
Send your questions, comments and fantasies to: feedback@sexwithemily.com
Can't get enough SexWithEmily?
Subscribe on iTunes and never miss your bi-weekly Sex With Emily podcast…
Special discounts for listeners of Sex With Emily:
Use coupon code GVEMILY20 for 20% off at Good Vibrations and coupon code EMILY for 20% off my Aromatherapy Massage Candle and DownUnder Comfort at Emily& Tony
Go to Promescent to make love longer.
Increase your stamina with the #1 selling sex toy for men, Fleshlight.
Stop by Hustler Stores in Hollywood or the closest store near you for all your kinky needs- Don't forget to mention "Sex With Emily" at the counter for 20% off your purchase.