Show Your Vulva Some Love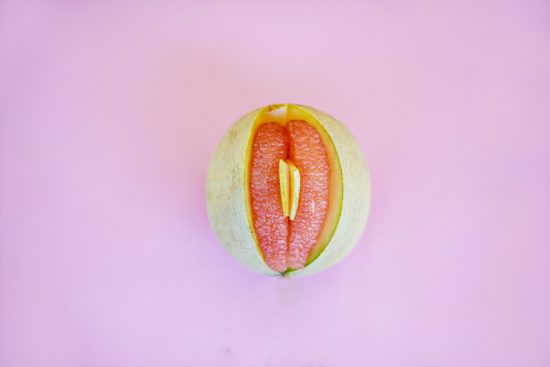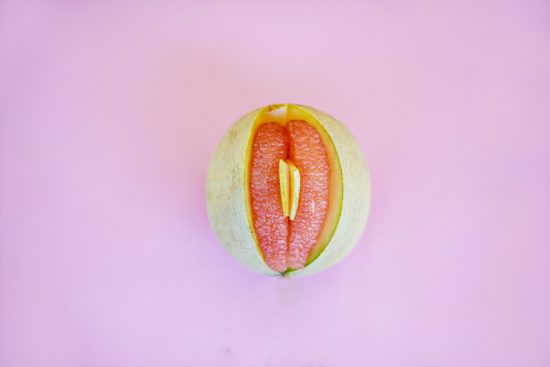 The Vulva. Nope, it is not a classic German car for soccer moms. The Vulva is the outer genitalia of a female-bodied person. Generally speaking, the vulva includes the clitoris, the labia, and the opening of the urethra and vagina. What fun!
Instead of properly referring to the vulva, people often skip over it or confuse it with the vagina altogether. As such, the vulva has taken a backseat –until recently. Let's change that and show the vulva some love.
When I ask my two girl friends in a chat what they thought of when they heard the term, "vulva," one replied "oysters and shame" (the other replied "oysters" – there must be a trend here). It is unfortunate, but apparently, people with vulvas are taught that vulvas are bad and shameful and penises are good. But change is on the horizon.
Within the last year or so, there have been several media projects devoted to the vulva (or female anatomy in general). Even Goop had a big vulva as one of their backdrops to a production recently and used the vulva image in its marketing.
"What unites the current wave of vulva-related projects is a desire to end the shame, both personal and societal, that surrounds women's bodies, and to show how little we know and why." Hopefully, we can all start to really enjoy and appreciate the vulva even more.
The vulva deserves some major love and here are a few reasons why:
Your clit!! The pleasure you can arouse via your clit is one of life's beautiful gifts.
Sexual confidence. If you understand and own your genitals, you will have more confidence in your sexual choices and experience.
Masturbation is a wonderful way to explore this often forgotten area of anatomy. And we all know that here at Sex With Emily we love a little assistance from a vibrating friend in the self-love department.
So in celebration of Sexual Independence and to honor the importance of the vulva, let's showcase some top vulva-friendly toys!
The Womanizer
Why is the Womanizer so popular among vulva-owners? Well, it is all about the patented Pleasure Air Technology. The Womanizer encloses your clitoris without touching it whilst stimulating it via soft pressure waves. Thus, it allows you to avoid feeling overstimulated. I have heard from soooo many women that this toy blows them away. If you like clit stim orgasms this is the toy to show love to your vulva!
Can you handle this level of pleasure?
The We-Vibe Chorus
Get your partner in the act! More people, more vulva love! The We-Vibe Chorus Couples Vibrator is an adjustable fit device that offers shared pleasure during sex with deep, powerful vibrations that stimulate the G-spot and clitoris. (So basically it is vagina- and vulva-friendly!) The Chorus is intuitive to touch, so when you touch or move against the sensor, the vibration shifts in intensity, creating a natural "rise and fall" that help you explore your pleasure and crescendo to a great orgasm with your partner!
It has a squeeze remote and you can also link up the device to an app on your phone. Chorus is the first We-Vibe powered with AnkorLink™ technology, creating the most stable connection between your Chorus and the We-Connect™ app (so the signal doesn't drop off in the heat of the moment). With the free We-Connect™ app you can play and share control of Chorus from anywhere, create custom vibes. You can even get it to vibrate to music!
The Zumio
Hey, showing love to the vulva isn't all about the vibration. With Zumio, you can switch up the sensation by using rotation. The SpiroTip™ rotates in tiny circles, stimulating your clit. You can opt for circular rotation or opt for a higher intensity with an elliptical rotation pattern. It is whisper quiet, so no need to worry about privacy. The name of the game with the Zumio is exploration. It pinpoints different parts of the vulva to discover where you have the maximum sensitivity. Not only is it great on the clit, but also your labia and vaginal opening.
The nu Sensuelle Point
Wanna give your vulva some love on the go? The Point is a compact 20 function rechargeable bullet that really packs a large punch in terms of pleasure. Unlike any other bullet you have purchased, this is a Super Bullet. It has 20 functions and is rechargeable! The nu Sensuelle Point is twice dipped in silicone, so you can get that ultra-smooth, silky, sensual touch. Don't let that sensual soft touch fool you. The Point is also is mind-blowing intense.
The Magic Wand
There is a reason why it is called "magic." The Magic Wand is a powerhouse in the area of vibration. It is one of my personal go-to's and I always keep it charged. You can opt for the original, the rechargeable or the plus model! If your vulva was ever in doubt about how much you loved it, show it some Magic Wand love and your vulva will be your BFF. You can really stimulate the whole area of your vulva and warm up for penetrative sex. Or, simply turn on your own charm and get some high quality masturbation goin on with this baby!
***
Well, there you have it! Go out and celebration Sexual Independence and show your vulva some quality time and love and affection.
---
Emily Anne is a bestselling author, sex coach and educator, who specializes in helping people expand their sexual horizons through BDSM and kink. When she's not obsessively talking about sex, she's hiking through the Hollywood Hills. Get some sexy education on her Instagram feed!