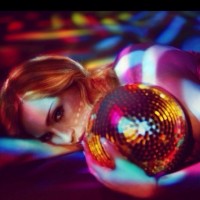 The time has come to touch his balls. Emily shows you how to gently and lovingly caress the testicles. Here's what you should and shouldn't do with his balls…
A little taste of what you'll learn about his balls:
How to cup and squeeze the testicles in a way that doesn't hurt him
How to massage the balls during doggie style position
How to get over your deathly fear of balls if you've been purposefully ignoring them all these years
How to pleasure the perenium AKA the taint
How women prefer men to groom their testicles
What to do with his shaft while you pleasure his balls and scrotum
Why you should pretend his testicles are a delectable ice cream cone while giving him oral sex.
And, do some men really want you to step on their balls? Yes, but most men would prefer that you not.
Remember, having great sex is all about expanding your boundaries. If you're deathly afraid of his balls, grow a pair and bounce them around in your hands. You might just find you enjoy playing them. They are actually kind of cute and cuddly once you give them a chance.
Special Offer for Sex with Emily Listeners:
If you want to change your love life, check out my good friends: Crazy Girl, Max4Men, Masque, and Good Vibrations.
Use coupon code Emily25 at checkout for 25% off your purchase at Crazy Girl and Max4Men.
Use coupon code GVEmily20 at checkout for 20% off purchases of $100 or more at Good Vibrations.
For more blogs on balls:
How I Got Over My Fear of Balls