Let's Talk About Sex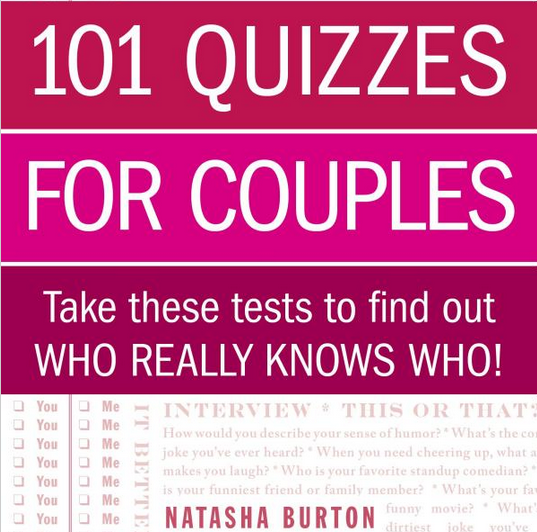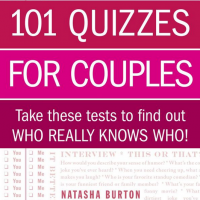 Sex can be one of the hardest topics to actually talk candidly about but, when you do have that no-holding-back frank discussion, the results are super rewarding. Communication doesn't just keep your relationship going because it helps you and your partner stay on the same page. Deep talks also fuel your levels of intimacy, as well. Feeling closer to your significant other can be a huge turn on, giving way to a more passionate, vibrant sex life. (And I think it's safe to say that we're all pretty down with that, right?)
In fact, any kind of real talk with your partner is sure to bring you closer together. This idea — and my personal desire to help couples keep their relationships strong and dynamic — was actually the inspiration for my latest book, 101 Quizzes for Couples. As the title implies, it's a book of 101 quizzes for couples (at any relationship stage) to take together.
The idea is that, whether you've been coupled up for three years or three decades, the book will spark lively debate and fuel provocative conversation, arousing curiosity and long-forgotten memories. Most importantly, though, it will likely have you answering questions you never thought to ask. Scary, yes. But also kinda awesome.
Just for SexwithEmily readers, here's an exclusive quiz from the book to get you and your partner talking about sex beyond what you may already know about each other, which questions that will guide you to share more from your passionate pasts and examine where you draw the line in the sack.
Sometimes, having structure to your carnal conversations — and a neutral party shooting the questions — can make the task of talking about your deep, dark (and maybe even dirty) secrets far less daunting.
You can choose to either both answer the questions in front of each other, or go over them separately and compare answers — whatever works best for you.
Enjoy this quiz, then be sure check out how to win your own copy of 101 Quizzes for Couples below!
QUIZ: Let's Talk about Sex, Baby
Who's the first person to whom you were sexually attracted?
How has what you're attracted to sexually changed over time?
What do you remember about the first time you had sex?
How would you describe your sex drive?
Is there anything sexual or sex-related that weirds you out?
How did you learn about what to do during sex?
How has the quality of your sexual experience changed over the years?
How do you feel about masturbation?
How do you feel about using toys or props during sex?
Is there anything sexual that you absolutely will never try?
How long would it typically take for you to date someone before sleeping with him/her? 
To enter to win a copy of 101 Quizzes for Couples, comment on this post by Valentine's Day (February 14th) and we'll select a random winner.
Natasha Burton is a relationship expert and journalist who regularly writes for Maxim, Glo.com, WomansDay.com, MySign.com, and DailyWorth.com, among other publications. She previously worked as a blogger for Cosmopolitan.com, a staff writer at The Huffington Post, and an editor at Glo.com. The author of two relationship titles, 101 Quizzes for Couples and The Little Black Book of Big Red Flags, she's regularly called on as a dating expert by various media outlets around the world. She holds a Master's degree in creative non-fiction writing from the University of Southern California and lives in Santa Barbara, CA.