Sex Challenge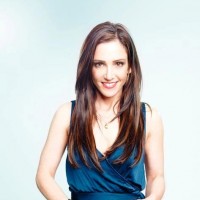 When Emily actually commits to someone for 30 days, she plans on doing the 30 Day Sex Challenge. For 30 days you have to have try something new with your partner in bed. If you're not sure what the hell to do for 30 days, that's what Emily's Sex Drive app is for…
Emily talks about how to tell your partner what you want, how to open up on dates and why you should never be too clingy.
Also, Emily talks about dating men with ponytails, dating Jewish men, orgasmic monks and Kurt Cobain's penis.
Sex with Emily is a free podcast.  Emily no longer has the paid Friends with Benefits program because she wants everyone to enjoy Sex with Emily.
Please support our sponsors: Max4Men, Masque, and Good Vibrations
Use coupon code Emily25 at checkout for 25% off your purchase at Max4Men
Use coupon code GVEmily20 at checkout for 20% off purchases of $100 or more at Good Vibrations
Podcast: Play in new window | Download