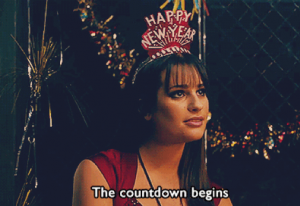 Brace yourself — New Year's resolutions are coming.
For me, the act of crafting resolutions for the new year has always felt a bit cliche (as does writing about them, for that matter). Of course I want to hit the gym more and hit Krispy Kreme less, travel more and work a bit less, get a hedgehog and stop getting parking tickets…. The list goes on and on. Unfortunately the act of making resolutions is often just that. An act. Something we think we'd like to do, but will will probably forget once our favorite shows come back from their winter hiatus.
Even the word "resolution" seems to lack conviction..
"Resolution: A firm decision to do or not to do something"
Nothing sexier than a "firm decision", am I right?
Maybe that's the issue with resolutions — They lack a certain sex appeal. Even the ones that may indirectly improve our sex life (like exercising or getting more sleep) fail to excite and inspire us. Maybe if our resolutions were a bit more fun, or involved an orgasm or two, we would be more likely to follow through with them, or at the very least, give em' the old college try. Continue Reading