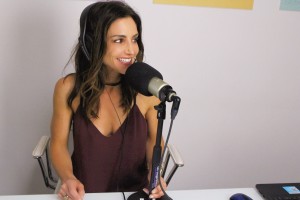 Today's show is all about getting back into the driver's seat of your sex life!
Are you worried you're doomed to a G-spotless bedroom existence? Are your impossibly high dating standards holding you back from meeting Ms. Right? Does "eye for an eye" really apply when it comes to marital infidelity? Emily and Anderson share sage advice to help steer you towards sex and relationship bliss, and uncover which careers are more likely to land you a Tinder date.
If you've wandered off the desired sexual path, learn how to get back on track with tips from this podcast!
Can't get enough SexWithEmily?
Subscribe on iTunes and never miss your bi-weekly Sex With Emily podcast…
Special discounts for listeners of Sex With Emily:
Enhance your oral sex experience and become the dessert with JO's flavored Gelato lubricants…
Use coupon code Emily for 15% off at Good Vibrations and coupon code EMILY20 for 20% off atHustlerHollywood.com.
Whip those pelvic floor muscles into shape for stronger orgasms with my Kegel Camp app.
Increase your stamina with the #1 selling sex toy for men, Fleshlight or check out the only FDA-approved delay spray Promescent to make love longer…
Looking for a new vibrating best friend? Find somebunny to love at The Rabbit Company! Use code EMILY at checkout…
Explore the tantalizing world of prostate pleasure with the Black Pearl from Vibratex OR revisit an old classic, the Cadillac of all vibrators, the Magic Wand Original.