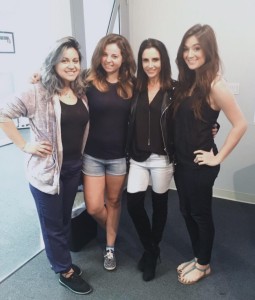 It's everyone's favorite day at Sex With Emily: Sex Toy Review Day! And this round, they're all about the G-spot. If you've been searching for yours, or would love to locate your partner's, we lay out the roadmap (and the tools) to get you there. 
Emily, Madison, Laurie and Jamie dissect the mystery behind this enigmatic erogenous zone, sharing their experiences, techniques and G-spot goals. The team also details their respective masturbatory journeys with the brand new Rave and Nova by We-Vibe. Together they detail their favorite features and functions of the toys as well as their own personal g-spot hacks.
Whether you're on the search for your "G" or you're a bonafide Grafenberg geek, this show might just give you some new ideas when it comes to finding your pleasure.
For more information about The Rave and The Nova or to get one of your own:
Visit www.We-Vibe.com
Use promo code: EMILY for a special discount!