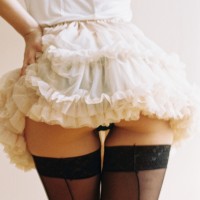 Anal Sex Month is here and I'm celebrating by giving you a bunch of anal sex tips. If you're new to anal pleasure, this show will help you get comfortable with the idea of having something up your bum. Don't worry, it's not that scary. It's actually quite pleasurable if done correctly.
Relaxation, lubrication, and communication are the three most important elements of anal sex. Although anal sex might not be the most peaceful activity, it will go a lot smoother if you move slowly and do it with someone you trust. If you think about it, there's perhaps nothing more intimate than letting someone inside your behind.
So, why are men so obsessed with anal sex? Is it because it's taboo? Because it's an act of dominance? Or is it just because it feels good and guys love butts?
Speaking of butts, the male G-spot is the prostate. It's about time guys start exploring their own anal pleasure. I'll tell you how.
I also answer people's emails about getting over an affair and moving on when someone just isn't interested. Then I help a woman find her G-spot so she can potentially have orgasms in more than one way.
Special Offer for listeners of Sex with Emily: Anal Sex Tips
If you want to change your love life check out: Promescent, Crazy Girl, Max4Men, Masque, and Good Vibrations.
Use coupon code Emily25 at checkout for 25% off your purchase at Crazy Girl and Max4Men.
Use coupon code GVEmily20 at checkout for 20% off purchases of $100 or more at Good Vibrations.
Enjoy August, Anal Sex Month!