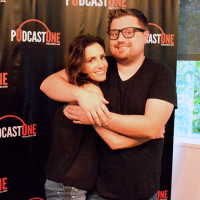 In this week's podcast, Emily reunites with Menace for a show to answer all of your most burning questions. Today's topics include hygiene and why it matters more than you think, tips for enhancing masturbation that will make sex better (remember, May is Masturbation Month!) and what to do if your wife doesn't like performing oral sex.
Emily checks in with Menace (and his penis) and the two discuss Emily's experience of including sex toys with her sexual partners. Guess what toy was on Emily's list this week? Emily also gives some great advice on how to freshen up for your date, ie: hygiene etiquette. A listener gets help with the ins and outs of manscaping, but explains there is no perfect way to please every woman.
Emily explains why only 30% of women have orgasms during intercourse. Plus the facts you need to know about the female orgasm and how to make sure she has more, and more and more!
Special discounts for listeners of Sex With Emily:
Use coupon code GVEMILY20 for 20% off at Good Vibrations. Use coupon code EMILY25 for 25% off at Crazy Girl, and coupon code EMILY for 20% off my Aromatherapy Massage Candle and DownUnder Comfort at Emily & Tony. Go to Promescent to make love longer. Increase your stamina with the #1 selling sex toy for men, Fleshlight.