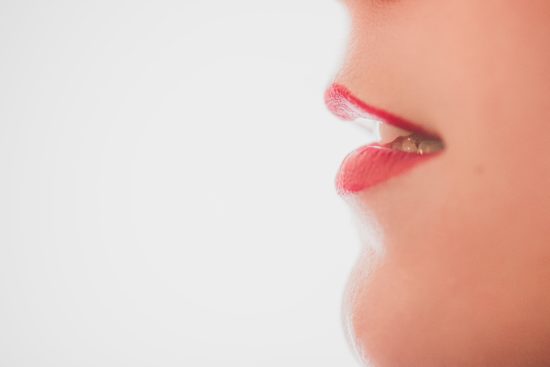 Love it or hate it, talking dirty is an art form.
It's hot, enticing, adventurous…and also pretty nerve-racking. The thought saying something that sounded WAY better in your head than when it actually comes out of your mouth is scary.
The struggle, my friends, is real. The good news is anyone can become a rousing wordsmith with some time and practice! So if you need a little guidance, here are our top blogs and podcasts on how to do it best.
BLOGS
TALK DIRTY TO ME
Like anything else, there are a few key credos that come with the territory of dirty talk. So from the beginners without a clue, to the experts always down for new tricks, everyone can rejoice in a grade-A guide to finding your authentically naughty voice, A.K.A. our blog Talk Dirty To Me. Jam-packed with do's and don'ts that may seem deceptively simple, this piece is one to file away for reference. Because even after a single read-through, we can pretty well guarantee your partner won't know what hit 'em.
4 WAYS TO ASK DIRTY QUESTIONS TONIGHT
Once you have a handle on the basics, it's time to kick things up a notch. Any conversation, dirty or not, is a two-way street, right? So it only makes sense that posing sexy questions to your partner can crank up the heat in no time.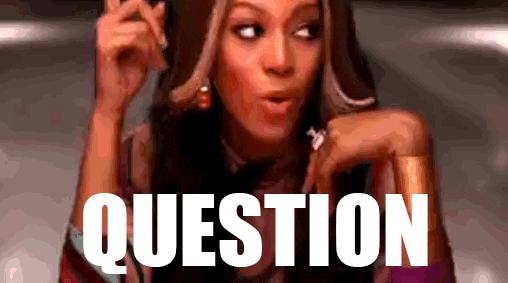 But in case you're at a loss for where to start without sounding like a lunatic, our blog 4 Ways to Ask Dirty Questions Tonight is here to help! And help it does, with more alluring prompts than you could possibly know what to do with.
LET'S TALK ABOUT SEXT, BABY
In today's day and age, sexting is a big name in the dirty talk game. We all remember AIM, early Internet chatrooms and all the racy chatter that went down in both of them. It's only natural that human evolution would go on to spawn the specialized art (and science) that is sexting. Although, if it doesn't come as second nature to you as others, fear not! There's a handful of tantalizing tenets that come along with A+ sexting. And the sages of SWE have thankfully laid them all out in the enthralling blog Let's Talk About Sext, Baby.
TO SEXT OR NOT TO SEXT? 5 RULES FOR SAFE SEXTING
So now you know all about sexting, but how can you be smart about it? Sure, most of us can agree that sexting is a super-hot form of foreplay, but when not done to the best of its ability…it can fall flat and become uncomfortable.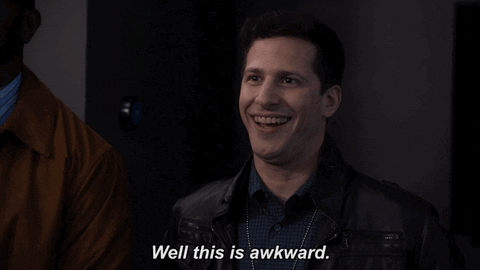 Unlike pizza, bad sexting DOES exist. So to sharpen your e-skills as much as possible, check out our top recs for keeping the cyber sizzle alive in our article To Sext Or Not To Sext? 5 Rules For Safe Sexting.
PODCASTS
TOP TIPS FOR TALKING DIRTY
One of the hardest parts of talking dirty is taking the plunge to do it for the first time. Like that inaugural jump into the pool when you're five, it's whole lot easier when you're holding a friend's hand. Today, that friend is Emily! In the podcast episode Top Tips For Talking Dirty, she's ready and raring to help guide everyone through their maiden voyage into erotic wordplay. Emily covers everything from how to conquer self-consciousness to the fact that porn isn't really the best place to start. She explains the rousing rules of thumb that are totally at your disposal. Because spoiler alert: it's surprisingly easy once you give it a go!
DISTANCE MAKES THE SEX GROW STRONGER
Sexting, sensual selfies, FaceTime, Skype – what each these have in common is that they're all great vessels to amp up your dirty talk. Especially when it comes to long-distance relationships.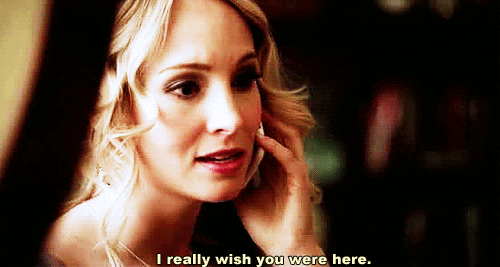 There's no denying that good old-fashioned phone calls eventually get old. So in the podcast episode Distance Makes The Sex Grow Stronger, Emily dives into the countless creative ways couples can keep the spark alive from afar—all of which star: (you guessed it) dirty talk! And since it's something that simply takes practice to perfect, she discusses the power of natural escalation, why distance can actually boost arousal and how to plant sexy seeds in your partner's brain. After all, it is the largest sex organ.
SEXY SELFIES & FIREMAN FANTASIES
Now, if you're a tried and true ace of auditory seduction, you've probably done (and mastered) all of the things we've talked about so far. So if in the market for some true next-level inspo, look no further than the podcast episode Sexy Selfies & Fireman Fantasies. Between Emily, Menace and erotic photographer/director/Playboy TV host Holly Randall, what more could you expect than a juicy roundtable discussion about the steamiest dirty talk tip yet: filming it! Dishing out all-star advice on how to live out your greatest fantasies, the trio helps you navigate how to explore your deepest turn ons while still being true to yourself in the process and create excitement within the bedroom in ways you may have never thought were possible.
TO BECOME A TRUE LINGUIST OF LUST…
You ultimately have to find your own voice.
As Emily's said time and time again, porn is great for a lot of things – but learning from is not one of them. Especially if you're just starting out, don't think that talking like a porn star is the operative goal. What matters most is figuring out what sounds and feels sexiest to you.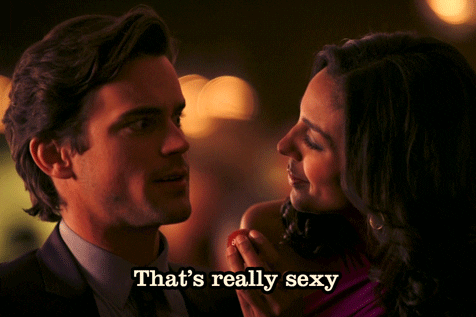 Rather than blindly pulling lines out of how-to book, think about what you and your partner like. What you're curious about. And incorporate that into your dirty talk reserve. Kinky, rough, graphic or sweet – there are a lot of styles out there, and it all depends on what you as a couple like best. So just know that personalization is the key to unlocking a truly invigorating experience.
Lean into what piques your sexual drive. Let all of those emotions out. Get out of your head and immerse yourself in the moment. Instead of holding back or being afraid you'll sound silly, use dirty talk to communicate what you want and refine brand-new fantasies you may never would've discovered otherwise.
Besides – once you come on in, you'll see the water is juuust fine.
---
Alex Anderson is an LA-based lifestyle designer proactively raging against the cultural grain. By day she works in television production, and by night enjoys writing, sewing and seeking guidance from the stars. She also finally has an all black kitty named "Cher." You can follow her alt-lifestyle blog MSFT Living and on Instagram!