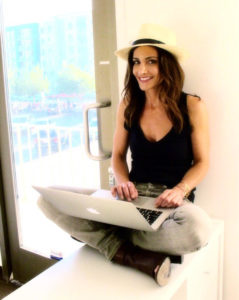 Ahh, soulmates. Wouldn't it be nice if finding "the one" was as magical as rom-coms and fairy tales make it out to be? Although Cinderella and Prince Charming supposedly lived happily ever after, their sex life was probably one thing they had to work on like any normal couple—without the help of Cinderella's fairy godmother.
On today's show, Emily is acting as your own personal fairy godmother with tips and tricks to help your sexual relationships grow stronger and sexier, whatever your situation might be! Need some Dirty Talk 101? How about tips to navigate an open marriage? Is there any way to get your girlfriend on board with tossing her salad?
Emily tackles these burning sex questions and more—plus she reveals why believing in a soulmate might be the reason your sex life is fizzling out. Join us!
Click Here to subscribe to our weekly newsletter.
Special discounts for listeners of Sex With Emily:
Enhance your oral sex experience and become the dessert with JO's flavored Gelato lubricants…
Use coupon code Emily for 15% off at Good Vibrations and coupon code EMILY for 20% off at Sportsheets.com
Tighten and tone your pelvic floor for stronger orgasms with the Intensity by Pour Moi — My Kegel Camp app will help you stay on track!
Increase your stamina with the #1 selling sex toy for men, Fleshlight or check out the only FDA-approved delay spray Promescent to make love longer…
Explore the tantalizing world of prostate pleasure with the Black Pearl from Vibratex OR revisit an old classic, the Cadillac of all vibrators, the Magic Wand Original.