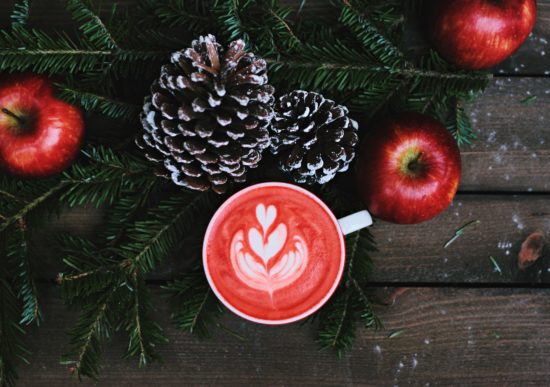 In case you hadn't heard, the holidays are just around the corner. Which means it's time to wrap up the shopping, start warming up the eggnog and brace yourself for all of the craziness that comes with this part of the year.
Even though it may feel like there's no time for sex, we know that's anything but true. There are plenty of ways to keep the intimate heat alive, starting with this merry mix of our top holiday-themed blogs and podcasts.
BLOGS
GIVE A SEXY GIFT THIS HOLIDAY SEASON
It's that time of year again! Time for this year's official SWE holiday gift guide, to be exact.
Full of pleasure-packed present ideas for everyone on your list (you most def included), this guide is the ultimate solution for replacing agony with arousal at your annual gift exchange. Seriously, there's nothing better than a present your partner will love to receive just as much as you look forward to giving, so for countless ideas of things to put some sexy pep back in your step, look no further than our latest blog Give A Sexy Gift This Holiday Season.
SINGLE & READY TO JINGLE: 5 PERKS TO BEING SINGLE DURING THE HOLIDAYS
When it comes to the holidays, we're conditioned to think picture-perfect romance. The light gazing, the ice skating the unsuspecting mistletoe that somehow finds its way at seemingly every turn…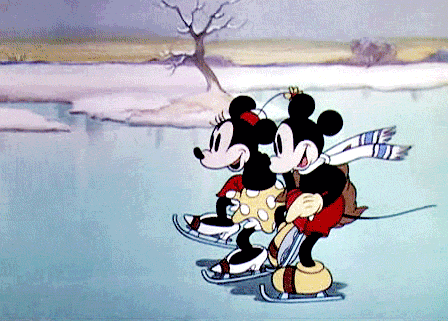 But for everyone out there who's not coupled up, the holidays can quickly become a different story. Which is why it's key to appreciate what you have, rather than dwell on what you don't – and not be afraid to look on the bright side full of benefits behind flying solo this festive season. Still skeptical? Well, then just see for yourself in our blog Single & Ready To Jingle: 5 Perks To Being Single During The Holidays.
8 DATE IDEAS TO GET YOU IN THE HOLIDAY SPIRIT
For those of y'all who are paired up, the holidays at least offer a sexy slew of unique date night ideas, nonetheless! No matter where your interests, skills or talents may lie, there's a wintry rendezvous out there for you. So why not get the gears turning with a few sultry suggestions from our blog 8 Date Ideas To Get You In The Holiday Spirit. Besides, you can always think of these as ways to kick things off ahead of even steamier festivities to follow.
THE FOUR PILLARS OF EMOTIONAL SUPPORT: HOLIDAY EDITION
Holidays and stress: a combination most of us know all too well. While the season is known for being a time of love, joy and merriment, for many it comes with a lot of emotional exhaustion as well.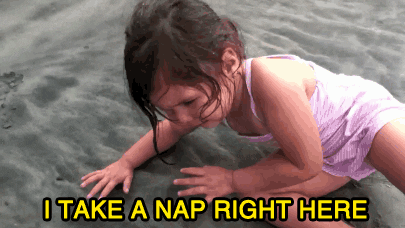 But instead of giving into the same old same old, why not take back the reigns and make this the year of sexy support? Regardless if this describes you, your partner or someone else you care about, check out our blog The Four Pillars of Emotional Support: Holiday Edition for some poignant tips on how to conquer one of the greatest holiday challenges of all: reconnecting with those we love.
PODCASTS
HOT SEX: HOLIDAY EDITION
When the temperatures start to drop, it's easy to let your sex life do the same. So instead of letting intimacy wind up on the back burner, Emily and Producer Jamie are gushing with tips on how to prioritize time between the sheets – no matter how crazy the holiday hustle and bustle gets. Since it is the best stress reliever, after all, the duo discusses how to get (and stay) in the mood for sex, spice up your gift giving and finally get what you truly want in the bedroom – all in the podcast episode Hot Sex: Holiday Edition.
GIVING GIFTS OF PLEASURE: A GUIDE
It's one thing to read the product descriptions, but what about getting first-hand reviews from those who have actually tried them? Dishing out invaluable perspective on some of the industry's hottest toys and products, Emily and her team are here to usher us all through finding the best passion-filled presents in the podcast episode Giving Gifts of Pleasure: A Guide.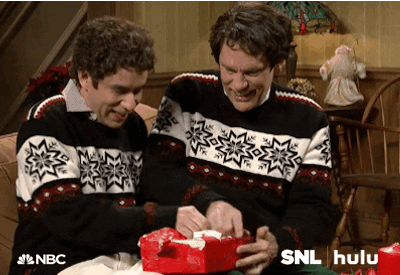 Highlighting some of the best products from the best brands (and not to mention, the best ways to use them), the SWE squad cover toys for every taste, the sexcessories of your dreams, new sex tech trends and the power of setting sexual resolutions for the new year.
HOW TO SEX UP YOUR HOLIDAYS
When jumping into the holidays, it always feels like a somewhat impossible balancing act. The family time, the shopping, the coordinating of schedules – and the sex, which unfortunately often ends up at the bottom of the list. But in the podcast episode How To Sex Up Your Holidays, Emily and Anderson share their top tips for how to lessen the stress and bring on more sex this holiday season. From keeping your expectations in check and surviving the in-laws, to supporting your partner and remembering to prioritize your own needs throughout the chaos, these two totally have your back on how to make this the hottest year yet.
AND ON THAT SPICY NOTE…
There's no denying that the holiday season is a lot, but as always, it's important to remember what truly matters—particularly when it comes to exchanging gifts.
It's fun, it's meaningful, but it can also be expensive and stressful. So if you're looking to get your partner a sexy something for the occasion (and may or may not be totally freaking out about it), just keep in mind why it really is the thought that counts the most.
When giving your boo a sex toy, lube or any other intimate item, it's about so much more than the thing itself. It goes to show you care about their pleasure, want to prioritize your sex life together and relish in continuing to build such a special connection.
So when at a loss of what to get, just know that you can't go wrong with a pleasure-packed gift that keeps on giving. Especially if it's the gift of an orgasm year-round.
---
Alex Anderson is an LA-based lifestyle designer proactively raging against the cultural grain. By day she works in television production, and by night enjoys writing, sewing and seeking guidance from the stars. She also finally has an all black kitty named "Cher." You can follow her alt-lifestyle blog MSFT Living and on Instagram!