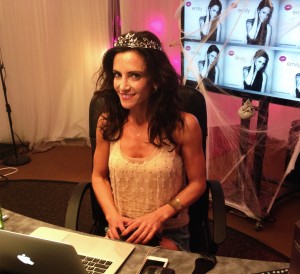 Today we're talking all about those picky penises in your life. I give tips for  both men and women to help you please those high-maintenance members, and make sure both parties leave happy. Also, why don't more women carry condoms? Why are so many millennials stuck in relationship limbo? And what 11 lessons should you never learn from porn?
So what is a "penis princess"? A penis princess is a guy who has a very particular penis, so when you hit the bedroom and things start heating up, BAM! The equipment starts to get a little fussy. Emily and Anderson discuss the 5 most common Penis Princesses you may come across in your sexual travels. Whether it's the penis that suffers from a case of stage fright, the penis "can't be tamed" by a condom, or the penis that's excitement is a bit premature, Emily gives you tips to troubleshoot some common penis problems.
Penis issues are a sensitive subject, and they deserve some special attention. This Podcast will help you to handle those tricky penis predicaments, right when they "pop up", to ensure that a good time is had by all!
All this and more in the latest Sex With Emily podcast.
Can't get enough SexWithEmily?
Subscribe on iTunes and never miss your bi-weekly Sex With Emily podcast…
Special discounts for listeners of Sex With Emily:
Use coupon code GVEMILY20 for 20% off at Good Vibrations and coupon code EMILY for 20% off my Aromatherapy Massage Candle and DownUnder Comfort at Emily& Tony.
Go to Promescent to make love longer.
Increase your stamina with the #1 selling sex toy for men, Fleshlight. Use code: Emily to get a FREE bottle of Fleshlube with your purchase.
Stop by Hustler Stores in Hollywood or the closest store near you for all your kinky needs- Don't forget to mention "Sex With Emily" at the counter for 20% off your purchase.