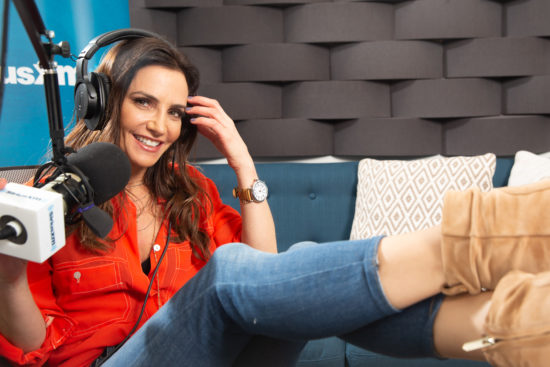 There are certain milestones in life where we take pause to celebrate. Today is a big one for us here at Sex With Emily. We're so excited to have reached our one-year anniversary on SiriusXM radio!
In November 2018, Sex with Emily launched on SiriusXM, and since then, it's been an absolute blast. We air Monday through Friday on Stars, Channel 109, from 8pm-10pm EST or 5pm-7pm PST.
Sex With Emily is the only nationally available sex and relationship advice show on broadcast radio. It delivers Emily's judgment-free insight to millions of listeners across North America. We are honored to bring sex advice, tips and education to the masses through Sirius.
In honor of our one-year anniversary, you can head over to our site to get a free trial of SiriusXM!
Click the link here to grab your free trial.
Hearing Dr. Emily Morse's fun and informative radio show isn't the only thing you can get from Sirius. In addition, it's also the place to find "channel after channel of amazing variety and exclusive content." Sirius XM offers ad-free music, performances and interviews, plus comedy, talk, sports, and more. With over 300 channels, SiriusXM video, as well as On Demand content, you can explore your interests for a month for free!
With this milestone under our belts, we are excited to begin a new year with Sirius XM radio. We'll continue to approach the topic of sex and relationships in a friendly, non-judgmental and open minded way.
Thank you for listening, and here's to another year!