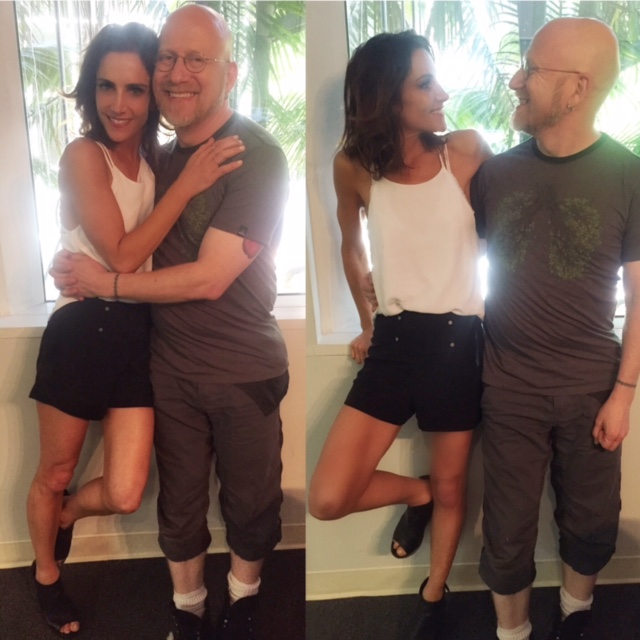 August is Anal Sex Month and in this show, Emily is ushering in the season with special guest author, sexologist and anal sex expert Dr. Charlie Glickman! Open the (back) door to your anal arousal and learn how to reach new sexual highs with this all-you-need-to-know guide to anal pleasure!
Dr. Charlie walks us through his approach to somatic sex education and shares some of the techniques and tools he uses to help his clients improve their sex lives. He offers expert insight on everything from anal anatomy to buttplug tips to how to locate and effectively stimulating the prostate. Emily and Dr. Charlie also clear up common misconceptions, debunk myths, and straighten out negative stigma surrounding backdoor play and pegging.
Lately, it seems everyone's been talking about pegging, but how many of us know what it really means? Emily and Dr. Charlie define this hot new act for us and answer listener emails on the confounding topic. How do you bring up pegging to your partner? What are the ideal positions to make it work? What steps should you take to execute the perfect prostate massage?
If ever you've wanted to dive into the waters of the ever-growing anal exploration explosion, this is your month to make it happen! After all, the more you expand your sexual knowledge, the greater your potential for sexual satisfaction. Whether you're just starting out or are looking to take your rear-end game to the next level, tune in to this Sex With Emily podcast to get the skinny on everything anal.
---
Are you interested in a sex coaching session with Dr. Charlie? Visit his website MakeSexEasy.com or CharlieGlickman.com!
---
Can't get enough SexWithEmily?
Subscribe on iTunes and never miss your bi-weekly Sex With Emily podcast…
Special discounts for listeners of Sex With Emily:
Use coupon code Emily for 15% off at Good Vibrations and coupon code EMILY for 20% off my Aromatherapy Massage Candle and DownUnder Comfort at Emily& Tony.
Go to Promescent to make love longer.
Increase your stamina with the #1 selling sex toy for men, Fleshlight. Use code: Emily to get a FREE bottle of Fleshlube with your purchase.
Stop by Hustler Stores in Hollywood or the closest store near you for all your kinky needs- Don't forget to mention "Sex With Emily" at the counter for 20% off your purchase.