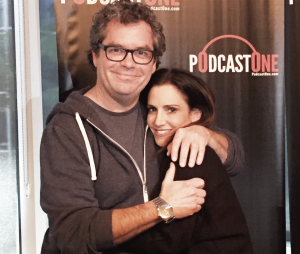 Brian and Emily cover a range of topics, from first dates to first impressions to the ways that most of us go about finding real love. Emily reminds us why relationship practice makes perfect and Brian offers insight on how to communicate through the ever changing love landscape. They dismantle the idea of "type," define the dating problem
in LA and dissect the influences of social media on our communication patterns and mating rituals

This show fires on all cylinders with advice on cultivating confidence, the virtues of vulnerability and how to feel better about your romantic situation. Whether you're lucky in love or lost in the shuffle, this show has the insight and advice you need! Don't miss it.
Follow the Great Love Debate:
Twitter: @GreatLoveDebate
InstaGram: @GreatLoveDebate
www.GreatLoveDebate.com