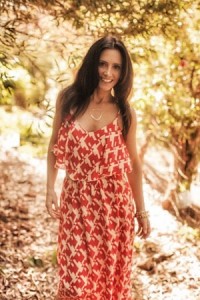 Grab some sunscreen and the lube – This show is a real scorcher!
Whether you're looking to spice up your sex life or discover new love, summer is your season. In this podcast, we're getting into the topic of sizzling summer sex — Learn why we're all so turned on and ready to mingle during the hot-weather months and pick up some tips to help you turn up the heat on your bedroom routine.
But first, have you fallen into frustrating dating patterns? Emily explains the concept of duty dating, including what it is, how to do it, and how it can turn your dating life around. She also shares a valuable dating epiphany that you do not want to miss.
Have you ever wondered why things seem so much sexier in summer? Of course we're all showing and seeing a little more skin, but Emily breaks down actual scientific facts and statistics to explain why summer's the hottest time of year. She also answers emails from a couple listeners who are looking to improve their relationships on both emotional and sexual levels.
From scrabble dates, to ice massages to sundresses and testosterone spikes, Emily has got all the tips and tricks you need to ring in the season the Sex With Emily way! Whether you're single, dating or in a serious relationship, get advice for the perfect summer-lovin' to fit your lifestyle in this podcast. Don't miss it..
Can't get enough SexWithEmily?
Subscribe on iTunes and never miss your bi-weekly Sex With Emily podcast…
Special discounts for listeners of Sex With Emily:
Use coupon code Emily for 15% off at Good Vibrations and coupon code EMILY for 20% off my Aromatherapy Massage Candle and DownUnder Comfort at Emily& Tony.
Go to Promescent to make love longer.
Increase your stamina with the #1 selling sex toy for men, Fleshlight. Use code: Emily to get a FREE bottle of Fleshlube with your purchase.
Stop by Hustler Stores in Hollywood or the closest store near you for all your kinky needs- Don't forget to mention "Sex With Emily" at the counter for 20% off your purchase.