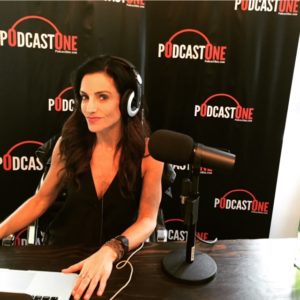 At the beginning of the year, I had one goal and one goal only — To bring you even better sex talk in 2015. And while I can't speak for each and every one of you, I personally feel that this year was a truly great year for the Sex With Emily podcast. I had some really fun and informative guests, touched on a lot of important topics and had so much fun creating exciting new shows, all with one purpose in mind: helping YOU have the best sex of your life. When it comes down to it, you — my listeners — are the reason I'm here, and I couldn't do any of it without you!
So in the spirit of reflection, a common practice this time of year, let's take a look at the podcasts that really hit the spot this year. From blow job tricks to squirting tips, and a touch of backdoor exploration (of course), these were the top 5 most popular podcasts of 2015, according to the people who matter most… YOU!
---
Number 5.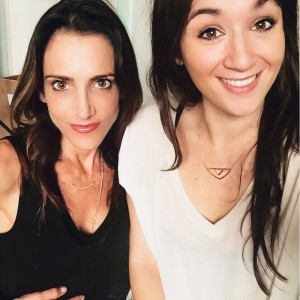 This podcast from April answered the question on many monogamous couples' minds: How can we spice up our sex life? With the help of Anderson and my assistant Madison, I give tips on how to get adventurous and try new things with your partner, from new sex positions to switching up locations to the lost art of phone sex. We also discuss great ways to open up the sex conversation with your partner and share in each other's fantasies in a playful way.
Sure the sex was wild and crazy in the beginning of your romance, but how do you keep things hot past the honeymoon phase? This podcast breaks down those little ways to keep things spicy, long after that new relationship smell wears off. Don't miss it!
---
Number 4. 
Variety is the spice of life, and is definitely the key to a mind-blowing blow job! This show provides you with your own personal BJ workshop — Anderson and I share advice to help you mix up your oral sex routine and use all the tools at your disposal, including your lips, tongue and hands, and possibly even a toy or two! From the deep throat to the hummer and everything in between, find out what moves make the world's best BJ (and the worst) in this orally fixated and oh-so-informative podcast.
---
Number 3.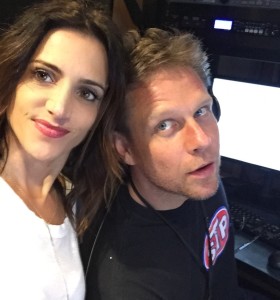 We've all heard that women reach their sexual prime later in life, and much later than most men, but does anyone actually know why? In this podcast, I break down the real physiological answer about sexual peaks and help a listener overcome anxiety about the size of his member. Size really doesn't matter, guys, and in this show, I'm explaining why!
Also discussed: how to control the situation when "jackhammer" sex occurs and how to handle unwelcome giggle fits in the bedroom.
---
Number 2.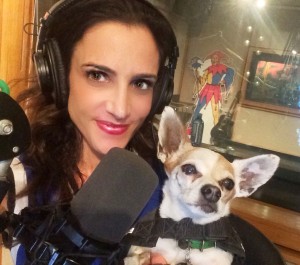 Ever wonder about the difference between squirting and orgasms? How about between male and female orgasms? This podcast fills in the blanks! I'm talking sex positions, orgasms, and great sex toys to try this summer without breaking the bank. From 69 position hacks to squirting advice to tips for developing sexual confidence, I tackle your emails on a number of sexy subjects, and share how orgasms could save your life (or at the very least, your prostate).  
Learn how to overcome "eh" sex, find a mind-blowing sex toy that won't break the bank and make all your squirting dreams come true in this show!
---
Number 1.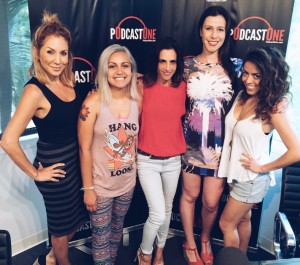 As a final hurrah for Anal Pleasure Month, this podcast featured a panel of women who were more than willing to talk sex and get frank about the naughty nitty gritty of backdoor play! My lovely team of co-hosts divulge their biggest turn ons, universal turn offs, and their number one sex tips, and reveal what women REALLY think of anal sex. Plus, if you've ever felt the urge to knock at your man's back door, I provide a range of tips for introducing the idea of prostate play that won't send him running for the hills.
Whether you're into talking dirty, ear-licking, hair-pulling or ball play, this show has something everyone can relate to and more must-have sex tips than you can handle. Must be why it's the number one most downloaded podcast of 2015! Enjoy…