Picture this: It's Valentine's Day, and you're crushing it. How? Because you're not just gifting your partner (or yourself) any old gift. You're gifting turn ons.
Below: easy breezy gift ideas that turn anyone on. From pleasure rings to sex patches, think Valentine's Day classics…with a hot twist.
Want something more personal? I love helping you figure out the specific ways you get in the mood. There are five arousal styles – aka, the activities that turn you on most –  and they include touch, play, visuals, conversation, physical adventure.
Shop by category for yourself or a lover, and feel your way through this. It's totally cool if you don't know your arousal style or theirs, or if more than one style speaks to you. The more, the merrier!
In addition to presents, you'll find my arousal style gifts come with date suggestions, with a mix of spurges, steals, even free ideas. Because sexy experiences are just as important as sexy gifts, right? Have fun lovers.
EVERYONE'S TURN ON:
Hot and heartfelt faves, for loving self-care or partnered sexy times. 
Erections last longer when blood stays in the penis. That's the promise of all penis rings, but what makes this one a true standout is its innovative latch-and-loop design: no more squeezing a ring awkwardly onto an already-erect penis, just clip this on for a sustained erection, an engorged shaft, even a longer-lasting orgasm. Use code EMILY20 for 20% off the gift that just keeps on giving. 
Confession: I can't stop obsessing over prints by Joce Cova, whose body-positive, sex-positive illustrations bring me total joy. Write your Valentine's Day message in one of her fantastic cards.
The next big TikTok / Instagram lifestyle trend, patches are a set-it-and-forget-it way to get dosed supplement boosts. This brand makes several, but you will feel the effects of the Sex, Plz patch, made with L-Arginine to promote genital blood flow, hemp to soothe nerves, and other ingredients to up-level your sex.
Love a bath salt that leaves my skin feeling like silk, and my mind feeling like sex. These bath salts come in several light essences (including Naked, a fragrance-free option) and are infused with 20 mg of hemp-derived CBD to soothe anxiety, quiet your brain, and bring you into your body. 
If you've never experienced a "rumbly" sex toy before, you're in for a treat. This brand is known for making toys with deeper, quieter vibes, so that the sensations reach further into your body. This G-Spot toy was designed to access more internal nerve endings, to create quite possibly your most intense orgasm yet. Oh and the Juno has a flexible neck so it can be bent into the perfect position that is just right for you. Plus, you can 100% use it on your clitoris, too. Options. Use code SEXWITHEMILY for 20% off.  
Giving succulents is a contemporary spin on giving flowers, no? Put a cute cacti in this gorgeous mini-vase, made with amethyst and 22k gold, or put a tea light in it for candlelit-lovemaking. There's a ton of selections we adore from this Black-owned business, so if you're looking to shop with impact, it's an awesome one-stop-shop for lovers, besties, and family. 
…then again, flowers are classic. But don't run by the grocery store for any ol' bouquet: shop local or support a black-owned biz. This database makes it ridiculously easy to find one near you. 
You can't go wrong with chocolate, but you especially can't go wrong when said chocolate has pin-up-inspired art on the label. You're welcome. 
Erectile dysfunction is…not fun, which is why this supplement is such a holy grail. By naturally improving testosterone levels over time, this is the one pill I've found that reliably helps erectile function for penis owners. Not a gimmick, just good, intelligently-combined ingredients. Promescent Delay Spray is also a tried and true product that allows you to confidently gain control of ejaculation. Remember it's a marathon, not a sprint. Oh and don't sleep on VitaFLUX for Women that increases natural lubrication and increases blood flow resulting in stronger and more frequent orgasms. Say less. Shop here for 15% off these rockstar products. 
Would you like to dress your feet like a style influencer for under $25? Would your partner? Then these Cloud Slide look-a-likes from Amazon are here for the taking. Great for running errands, or for putting yourself back together after midday sex.
Maybe it's a taste thing, but I find stackable, earthy bracelets on men incredibly hot. This is my favorite brand for exactly that, with a slew of handcrafted, affordable style options.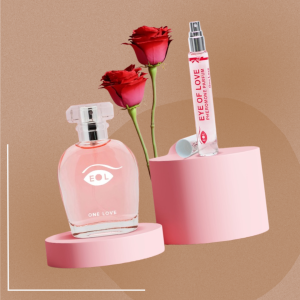 You've heard of pheromones: compounds that boost sexual desire and attraction. That's why this vegan, cruelty-free fragrance line is so genius, which mixes bioidentical pheromones right into amazing-smelling scents. The perfume and pheromone work on two entirely different levels: the pheromone is odorless and stimulates a chemical reaction, while the fragrance complements and enhances the particular mood. It even has a cute lil' fragrance quiz right on the site, so you can find your best match. If you're looking for an "added edge" in your sexual interactions, scoop up one of these. Be sure to use code EMILY for 15% off.
Jewelry is personal, but IMO you can never go wrong with dainty classics. This brand makes elegant, contemporary jewelry with recycled gold and silver, so that every piece hits the sweet spot between "wow, this is high quality" and "wow, I didn't have to spend a month's salary on that." 
Long distance lovers, this touch-lamp is your new BFF. Each time you touch it with a certain color, the same color lights up on theirs. Create color codes, like blue for "I miss you," or red for "let's sext," and enjoy tactile connection in a new, creative way.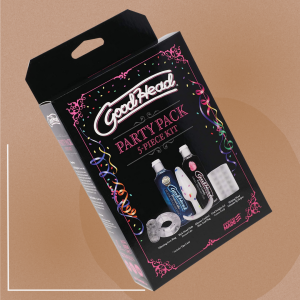 I can't think of a single penis owner who wouldn't love to open this kit on Valentine's Day. Designed to make every oral sesh more exciting, it comes with intuitive penis and anal toys, and two sweet-tasting lubes. Good head = not an understatement. 
For me, a mindful lover is the best lover. This stylish necklace helps you cultivate mindfulness through breathwork, with a straw pendant you can exhale right through. 
The taste of Valentine's Day, right on their genitals. System Jo makes some of the best flavored lubes around, and this set features two: champagne flavor and chocolate covered strawberry flavor, for deliciously VDay-themed oral sex.
If there's one product that makes every kiss a thousand times better, it's a tech-enabled mouthwash. No, really: this one contains zinc ion activated technology that blocks germs from consuming protein particles inside your mouth, preventing sulfur gas production. I know. Enter: SmartMouth – the only mouthwash clinically proven to eliminate and prevent bad breath for 24 hours with just 2 rinses a day. Half of singles rate bad breath as their #1 turn off…so give this to someone you love, stat (and bonus: it's sold on Amazon for uber quick delivery).
TOUCH:
The person who wants to hug, hold hands, and make tons of skin contact as they get ready for sex.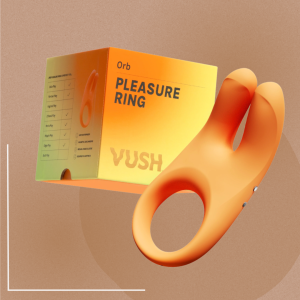 No matter your genitals, vibrations from a toy wake up more sexual nerve endings. I love this penis ring, which instantly upgrades partner play: vibes on the shaft, rabbit ears for targeted clitoral stimulation. Use code SEXWITHEMILY for 40% off the Destination: Play range, including the oh-so-magical Orb. 
Date idea: Plan a sexy scavenger hunt, which ends with this toy and a note: "ready to put a ring on it?"
Body lotion that doubles as lube, with an amazing-smelling cocoa butter base. Give it to your partner, or give it to yourself for mindful masturbation that starts with all-over touch…then, moves into your erogenous zones.
Date idea: Prepare an at-home massage zone with candles and incense, then use this for erotic massage. 
I'll never stop preaching the lube gospel. Spiked with adaptogens like ashwagandha and horny goat weed (real name), this lube boosts sex drive, and will give them a silky slip…after you apply it to them. Use code SEXWITHEMILY for 15% off your first order.
Date idea: Watch ethical porn together, apply this after, make your own sex tape, shot on a smartphone.
Help them get into their body. After a long day at work, this affordable self-massager melts the stress away with heat and kneading Shiatsu nodes. Perfect to help them experience a state change, and transition from office mode to sex mode.
Date idea: Put on a sexy playlist at home, prepare snacks and beverages of choice, take turns passing this massager back and forth. 
Did you know your head contains pressure points related to sex? It's true: a head massage soothes an overactive mind and encourages better blood flow throughout the body. This massager does exactly that, and sends tingling sensations from scalp to toes.
Date idea: Candlelit bubble bath together, then give them a uniquely pleasurable scalp massage. 
The bedroom addition you didn't know you needed. Use the feather end to trace their inner thigh, then brush the pom pom end down their torso.
Date idea: Create a sensory sex night with vibey music, tasting chocolates, blindfolds – and your new tickler. 
PLAY:
The person who's down to role play, down for kink, down to let go and have fun together.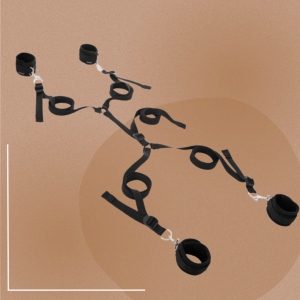 No headboard? No problem. This slick kit for BDSM-flavored sex allows you to pin each other down, without needing to drill holes into the wall (or use random neckties for their hands and feet). This one's a dom's dream – and honestly, a sub's dream, too. 
Date idea: Play sexy stranger at a bar, take them home to a bed covered in rose petals…and, these hot ass restraints. 
What do the cards say? Sharpen your intimate intuition with this beautiful deck illustrated by Sofie Birkin, with inclusive representation, truly hot images, and inspiring sex positions.
Date idea: Cacao ceremony with candles, and a personalized, erotic tarot reading.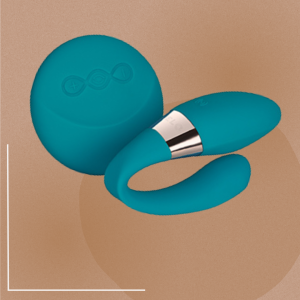 For my couples who've dabbled in toy play and are ready to graduate to something really unique, this is such a fun option. Worn internally by a vulva owner, it comes with a remote control that their partner can use to tease them, through varied sensations and vibrations. Use code EMILY for 25% off all products. 
Date idea: Book a hotel, put this on the pillow with a note that says – "For you. But I'm in charge.
Imagine having an orgasm synced to the sexiest song you can possibly think of. This anal plug is app-connected to vibe along with your favorite beats, so dancers, musicians and music lovers? This one's for you.  
Date idea: Go dancing together to get in your body, then keep the music party going at home…with this toy.
It's the ultimate adventurous sex accessory. Suspended in the air, you've got exciting, freer movement in a swing, while the bounciness emphasizes sexual thrusts. If you've ever thought to yourself, "is sex really better with a swing?" The answer is an emphatic YES. Trust me: they (and you) will love it.
Date idea: Playful picnic at a playground, swing play back home. 
A sex accessory they can actually wear in public. These cute cuffs look like stacked leather bracelets, but feature functional hardware for restraint-play in private. You can also include a custom engraving with their name, or a secret, sexy message.
Date idea: Reservations at the most fancy, buttoned-up restaurant you can find, where you'll gift – or wear – these. 
Make abstract art using your own bodies: open the kit, apply non-toxic paint, and express your unique bond on a canvas you can display forever. When folks ask, "is that a Jackson Pollock?" you can say, "it's us, rolling around in love." 
Date idea: Silence your phones, put down a dropcloth, make your masterpiece together. 
VISUAL:
The person who gets turned on by what they see: you looking sexy, their hot reflection in the mirror, even a vivid fantasy.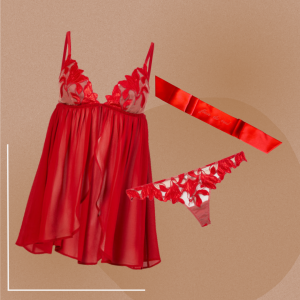 Luxe lingerie, from me to you. This gift set comes with a gorgeous rouge babydoll and thong, with a matching silk blindfold…and a set of kink-inspired instructions, on how to use that blindfold. Use code FLEURWITHEMILY for 10% off your first order.
Date idea: Professional boudoir photo session wearing this sexy set. 
If they're an art connoisseur who loves nudes, consider this their new must-have. Erotic, fashionable and weirdly playful, Newton's photos are instant conversation-starters. (Psst – if you're into sexy books – you can pre-order a copy of mine, Smart Sex: How to Boost Your Sex IQ and Own Your Pleasure, now.
Date idea: Stroll through a museum, then gift them this high-brow eye candy.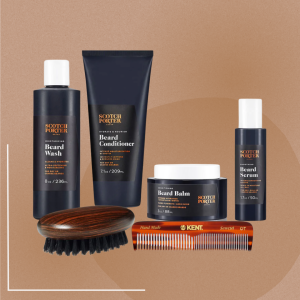 A man who loves his scruff? Here for it. This kit will help keep his facial coif tamed with lovely ingredients like Burdock Root and White Willow, which smell perfectly musky when you lean in for a kiss. 
Date idea: Give him this one before Valentine's Day, so you can enjoy bearded realness at the VDay dinner table. 
These affordable prints by artist Jennifer Pate combine food and bodies, often in a position of kink repose. Perfect for those with an eye for interior design – and, a sense of humor.
Date idea: Private session of Shibari – the Japanese art of erotic bondage – then gift them Maridad's Shibari-themed prints. 
This nifty, tiny photo printer turns the photos on your phone into business card-sized prints, all through a Bluetooth-connected app. Don't let the selfies in your Hidden photo folder languish –  turn them into analogue hotness.
Date idea: DIY naked photo shoot with your phones, then print out the framers.
Perfect under a mesh or see-through top, these covers turn nipples into beautiful, floral art. Made with high-quality silicone and gentle adhesive, they feel comfy on, but won't slip off…until, that is, you're ready to show someone what's underneath.
Date idea: Nature date at your local botanical gardens, where you'll gift them a bouquet, and these inside the card. 
Immortalize your sexy times on the spot. The Polaroid walked so the Instax could run, with a built-in selfie lens and that unmistakable vintage photo feel. 
Date idea: Head to your local fetishwear store, pick out something hot, then snap a few pics with this…right before you have sex.
CONVERSATION:
For the person who loves talking, relating, laughing together, and creating an emotional connection as their precursor to sex.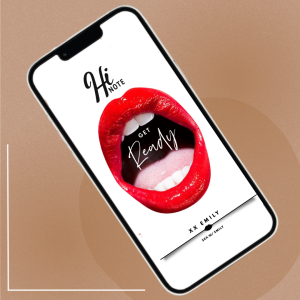 Want to learn about your astrological compatibility with a partner, or your own astrological makeup? This gift set turns birth info into a gorgeous hardcover book that interprets life patterns through the lens of the zodiac…and, a vibey birthdate candle to set the mood. 
Date idea: Explore this book together over a wine flight or dessert (or both).
I adore conversation card games for dates, and these are the gold standard. Get to know each other through prompts, ranging from sensory exploration, "what if?" scenarios, and playful, provocative questions on love and romance.  
Date idea: Play with these cards at your favorite dinner spot – the one with good acoustics. 
Calling all sapiosexuals. If you get stimulated by learning something new – and exploring those ideas with a lover – then you know what to do. From My Masterclass on Sex and Communication to food and cooking, focused lessons by actual masters are a subscription button away. 
Date idea: Romantic evening at home, learning how to cook a sexy meal from a MasterClass chef.
When you work on yourself, your sex life (and your entire life) improves. With BetterHelp, folks can find a therapist tailored precisely to their needs, and meet with them virtually to grow their sexual confidence and communication skills. I've got a little deal for you to: go to betterhelp.com/sexwithemily to get 10% off your first month.
Date idea: Super cozy evening at home with flowers and favorite foods, talking about your goals for therapy. (Extra credit: write down your #sexgoals too.)
PHYSICAL ADVENTURE: 
The person who gets turned on by doing something heart-pounding: working out, moving, and getting super into their body.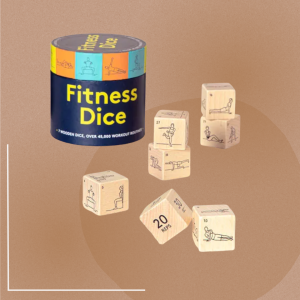 The couple who plays together, stays together. If you're a fitness junkie, look no further than these wooden cubes that show exercises on one die, rep counts on the other. 
Date idea: Put on your hottest gym clothes, play a few rounds of these…and a few rounds of bedroom exercise after. 
Athletic Propulsion Labs makes really cool, functional tennis shoes, which make every run that much more stylish. Obsessed with these for her, and these for him.
Date idea: Strap on a new pair, break them in with a sunset park walk. 
Roller skate dancers have been burning up your TikTok / Instagram. Why not join their ranks? This brand makes vintage-looking roller skates that are super comfy on your feet, and super cute in pics. 
Date idea: Retro skate night at the roller rink. 
Gift this one with a giant red bow, and prepare yourself for the "YOU'RE AMAZING!" hug (or, sex?)  to follow.
Date idea: Take it out for a spin at your nearest beach or tree-lined street, or go one step further, and rent a tandem bike ride. 
If they love to sweat during hot yoga, this is the softest, most comfortable mat on the market. So many yoga mats are thin – they'll fall in love with the extra squish they get with this one. 
Date idea: Yoga class, get sweaty, shower, make love, repeat. 
What says "I'm about to sweep you off your feet" more than literal luggage? If they're down to see the world, but want to look cool and put-together doing it, this is their new fave suitcase.
Date idea: Surprise weekend getaway weekend to a spot on their Airbnb wishlist. 
I hope you enjoy these sexy Valentine's gift ideas, for your lover or your main boo (you). What sensual somethings are you shopping this year? Talk to me @sexwithemily on Instagram.