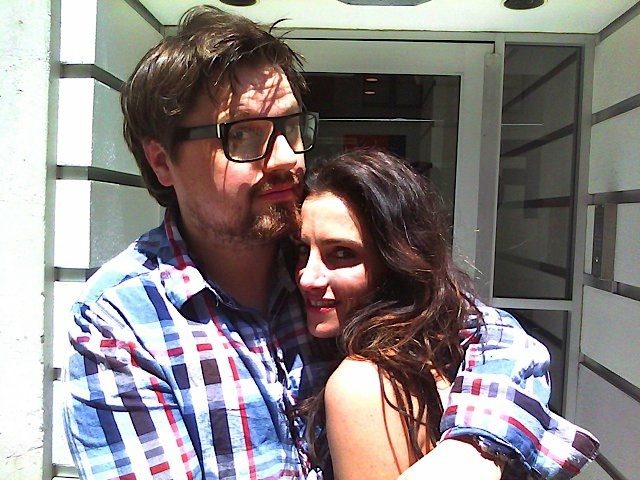 In this Best Of podcast, circa June 2012, Emily and Menace explore the wonderful, exciting and often overlooked world of ball play. Do you consider testicles to be uncharted territory? Have you suffered from a bad nads experience? This show will help you overcome your ball-related fears and get gungho for gonads, with plenty of tips to help guide your way.
But first, 2012 was chock full of outrageous news stories and this episode's Sex In The News selections are no exception. Emily and Menace puzzle over a man suffering from a motorcycle-induced 2 year erection, a caught-in-the-act masturbation moment in Florida traffic, and a chef in Japan who served up his own genitals for dinner, literally.
Emily also answers emails from listeners with concerns and questions about their sex life. What do you do if you feel your partner is more experienced than you? Does it make you any less of a satisfying lover? She and Menace discuss the importance of sexual confidence in the bedroom — it's the hottest thing a man can bring into the bedroom, after all — and provide expert recommendations for kinky couple toys.
Then it's time to talk balls. How do you tell your partner you want to tickle his testes? What are the most ball-friendly sex positions? And what's the best way to show the little guys some love? Emily covers everything from facts and fears to trimming and shaving in this no holds barred throwback podcast, straight from the Sex With Emily vault!
Can't get enough SexWithEmily?
Subscribe on iTunes and never miss your bi-weekly Sex With Emily podcast…
Special discounts for listeners of Sex With Emily:
Use coupon code Emily for 15% off at Good Vibrations and coupon code EMILY for 20% off my Aromatherapy Massage Candle and DownUnder Comfort at Emily& Tony.
Go to Promescent to make love longer.
Increase your stamina with the #1 selling sex toy for men, Fleshlight. Use code: Emily to get a FREE bottle of Fleshlube with your purchase.
Stop by Hustler Stores in Hollywood or the closest store near you for all your kinky needs- Don't forget to mention "Sex With Emily" at the counter for 20% off your purchase.