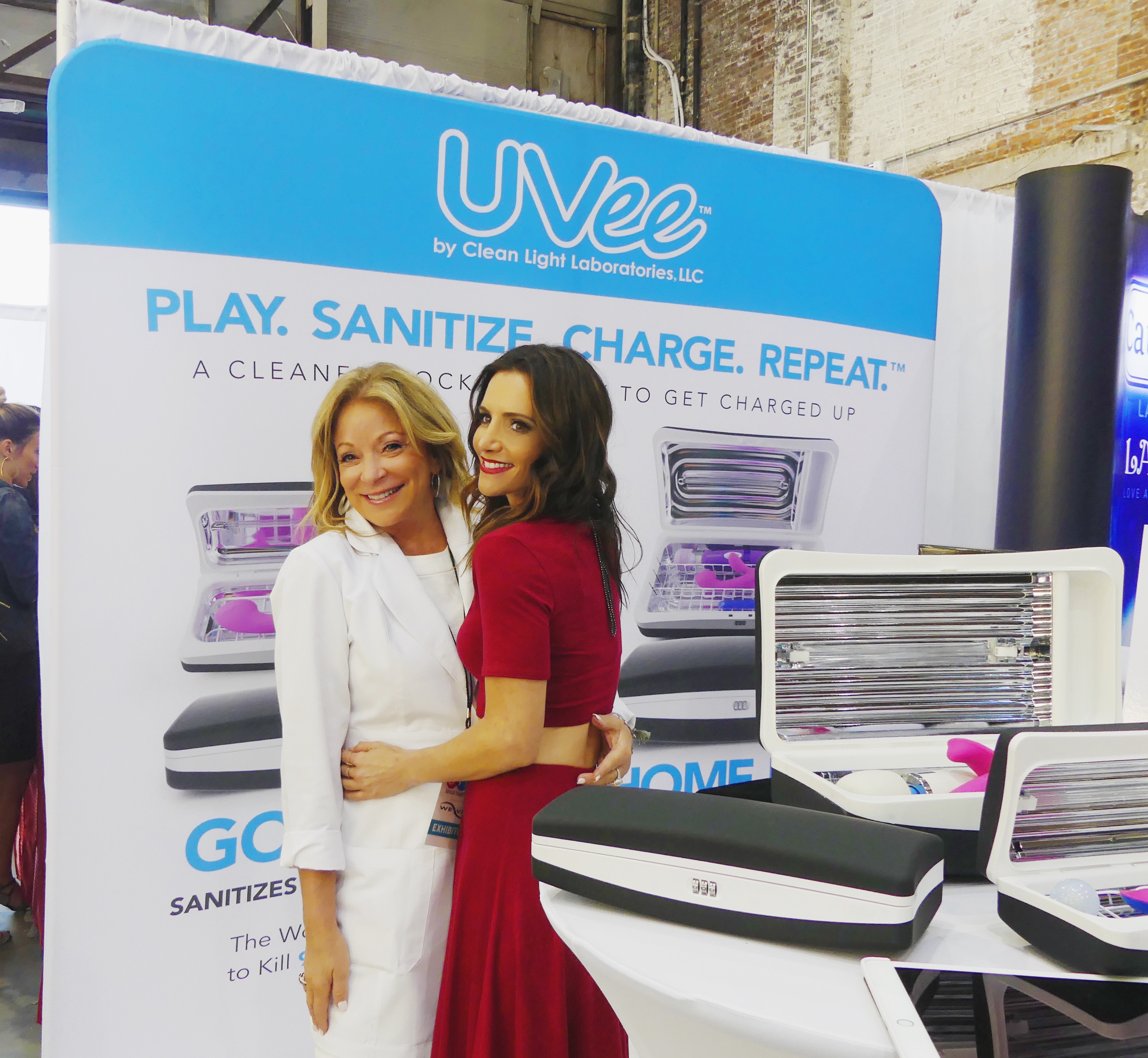 On today's show, Emily and Anderson answer some of your top sex concerns, trade blast from the past stories, and talk about one of this year's most exciting products!
But first, the pair discuss the topic of afterplay—is it one of the most underrated parts of sex or just an afterthought? Then Emily takes a call from Carrie Martz, creator of the sex-toy-sanitizing Uvee, to get the skinny on how she came up with such an innovative device. And of course, last but not least, Emily and Anderson answer your emails about getting off on your partner's history and how to handle an uncircumcised member.
From sex toy hygiene to post-sex etiquette, this podcast is interesting, informative and totally uncut! Don't miss it!

Click Here to subscribe to our weekly newsletter.
Special discounts for listeners of Sex With Emily:
Clean your toys like a grown up with UVee, available now on Kickstarter.  Don't miss early adopter prices and bundles!
Enhance your oral sex experience and become the dessert with JO's flavored Gelato lubricants…
Use coupon code Emily for 15% off at Good Vibrations and coupon code EMILY for 20% off at Sportsheets.com
Tighten and tone your pelvic floor for stronger orgasms with the Intensity by Pour Moi — My Kegel Camp app will help you stay on track!
Increase your stamina with the #1 selling sex toy for men, Fleshlight or check out the only FDA-approved delay spray Promescent to make love longer…
Explore the tantalizing world of prostate pleasure with the Black Pearl from Vibratex OR revisit an old classic, the Cadillac of all vibrators, the Magic Wand Original.