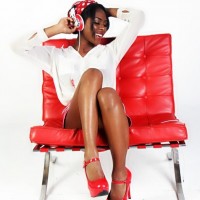 My nineteen-year-old intern, who has never had an orgasm, talks about her sexual experiences thus far. I give her (and all the men in her rotation) advice on how to achieve orgasm. And not just any orgasm- a delicious cocktail of clitoral and G-spot stimulation. 
Women are sold the fantasy from the time they're young that "someday my prince will come and I'll come too." Forget the prince in shining armor and get a shiny new
vibrator
. Use coupon code
EMILY
for 15% off at
Good Vibrations
 and get a vibrator for yourself or the woman you're trying to please.
Also, why does everyone break up during the holidays? Why doesn't everyone just masturbate all the time? And how do you introduce anal sex into your relationship without being a pain in the ass?
Special Discounts for listeners of Sex with Emily: Never Had An Orgasm