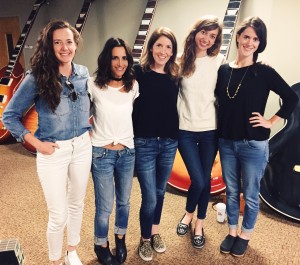 On this show Emily is joined by the funny and talented ladies of the Wild Horses improv team. Together with Menace, they dive deep into their masturbatory memories and explore their sexual desires in a good old-fashioned Sex With Emily roundtable discussion.
Mary, Lauren, Erin and Stephanie open up about their respective experiences dating in the L.A. comedy scene, weigh in on the worst parts of porn, and divulge some of their deepest fantasies. The ladies produce quick and dirty answers to Emily's top 5 sex questions, and help her answer an email on body insecurities in the bedroom.
From sexual improv and surprising turn ons to a real live simulated Harry Potter role-play, this show is packed with excitement. If you want to get wild with the Wild Horses and Emily, grab a saddle and have a listen!
Watch the Wild Horses at their monthly show at UCB-Franklin, the first Saturday of every month,
and follow them on twitter!:
Wild Horses: @WildHorsesShow
Mary Holland: @mholland85
Lauren Lapkus: @laurenlapkus
Erin Whitehead: @girlwithatail
Stephanie Allynne: @stephallynne