Q: DEAR EMILY,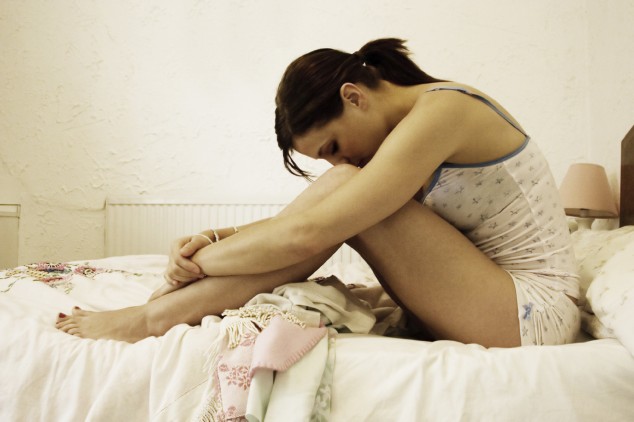 My husband (age 33) and I have been married for two years, together
for three and a half. In the beginning sex was fun, passionate and frequent. Now it seems like my libido is non existent, and I'm perfectly happy having sex once or twice a week (or less). His libido is as high as ever; he wants it once or twice per day, and doesn't really like masturbating (though he will when he's desperate).
When we don't have sex as often as he wants, he gets frustrated and very cranky, so I feel obliged to participate as frequently as possible, but sometimes I'm just plain tired or feel lazy. Sometimes I'll just have sex with him even if I don't want to, hoping that I can get aroused once we get going. Half the time this works and I orgasm, and the rest of the time I go through the motions that usually work, and nothing happens. It's like I can't get my brain into it no matter what! We have toys, we try new things and we do some foreplay (though I'm sure could always use more). This is extremely frustrating for both of us.
I used to be super horny in my teens and 20s, and now I could hardly care less. How can I get my brain to want more sex?Am I just getting old? (Just FYI: I did go off the pill about a year and half ago, if you think that's a factor.)
Help!
-Jill, 36