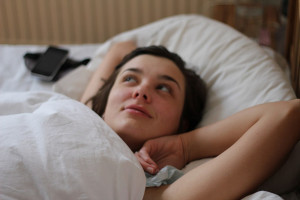 Dear Emily,
I became interested in sex and masturbation at a very young age and I've always felt that I have very heightened sexual energy. The problem is, I've had a hard time finding guys who share the same intensity about it as I do. I always end up being the one who needs it more often, and past boyfriends have even labeled me as "sex obsessed."
I have been dating a guy for several months and the sex has been great so far. At the beginning of the relationship, we would jump each other every chance we got, but lately the sex has become less and less frequent. I'm scared to tell him that I want it more because I really enjoy spending time with him and I'm afraid he will judge me. I don't want to seem like a "nympho"—another thing I have been called in the past.
Am I really too obsessed with having sex? How do I approach the situation without scaring my boyfriend away?
 Sincerely, Carrie