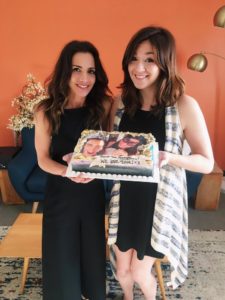 Think your sex life is already like a fairy tale? Guess what: it can get even better! On today's show, Emily is joined by Madison and Jamie to talk about ways to elevate your super sex life to even higher levels! Great sex can always be greater, and we here at Sex With Emily want yours to be the greatest.

How can sex toys help raise the bar in your bedroom? How can you tell if your partner is faking her orgasms? Are you looking for female-friendly porn that isn't so vanilla? Emily, Madison, and Jamie provide their input on these bedroom behaviors, plus discuss the scientific reason why women just can't help falling for the bad boys.
Emily and Madison also share some bittersweet news that hits us deep here at the Sex With Emily office. Don't miss it!
Click Here to subscribe to our weekly newsletter.
Special discounts for listeners of Sex With Emily:
Enhance your oral sex experience and become the dessert with JO's flavored Gelato lubricants…
Use coupon code Emily for 15% off at Good Vibrations and coupon code EMILY for 20% off at Sportsheets.com
Tighten and tone your pelvic floor for stronger orgasms with the Intensity by Pour Moi — My Kegel Camp app will help you stay on track!
Increase your stamina with the #1 selling sex toy for men, Fleshlight or check out the only FDA-approved delay spray Promescent to make love longer…
Explore the tantalizing world of prostate pleasure with the Black Pearl from Vibratex OR revisit an old classic, the Cadillac of all vibrators, the Magic Wand Original.