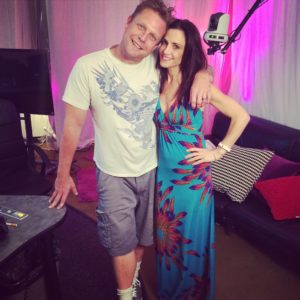 Today's show is all about helping you through your sex and dating troubles! Emily and Anderson answer your feedback emails, and give advice to help you get what you want, both in the bedroom and out of it. Topics covered include how to communicate with your partner about bedroom needs, how to get your partner excited about sharing sexual fantasies, how to cope with stagnant sex lives and a quick lesson on confidence.
First, they start out with three tried-and-true dating commandments that you should be breaking, from game-playing to check-splitting to the one cliche we're all tired of hearing. Emily explains why you should just be yourself, and why splitting the check is more annoying than outdated.
Then they move on the age-old cliche "You'll find someone when you least expect it". So should you sit back and wait for your "prince" to come? Emily tells you how to take control of your dating life, without coming off as totally desperate (Because trust us, people can smell it on you).
Then, on to the purpose of this show: You! Emily and Anderson tackle some listener emails. Emily gives guidance to help a listener communicate her sexual needs to her partner, without coming off as a nag. It's a slippery slope, but you can manage it. It's really all about HOW you ask. She and Anderson help a guy who's girlfriend is "too tired" for sex and provide tips on how to ease your partner into your deepest sexual fantasies. Also, advice for a listener who's dating life is lacking – Is his weight to blame, or is it actually a case of a lack of confidence?
Emily and Anderson discuss why doing what you love, and being passionate about it, is the best way to attract the right kind of people, and ponder the difference between cockiness and confidence. They also cover some sex in the news, and continue on with a battle-of-the-crazy. Who will win? You'll have to listen and decide for yourself!
Whether you believe that "everything happens for a reason", or you're ready to make things happen for yourself, get the answers you've been looking for in the latest Sex With Emily Podcast!
Can't get enough SexWithEmily?
Subscribe on iTunes and never miss your bi-weekly Sex With Emily podcast…
Special discounts for listeners of Sex With Emily:
Use coupon code GVEMILY20 for 20% off at Good Vibrations and coupon code EMILY for 20% off my Aromatherapy Massage Candle and DownUnder Comfort at Emily& Tony
Go to Promescent to make love longer.
Increase your stamina with the #1 selling sex toy for men, Fleshlight.
Stop by Hustler Stores in Hollywood or the closest store near you for all your kinky needs- Don't forget to mention "Sex With Emily" at the counter for 20% off your purchase.