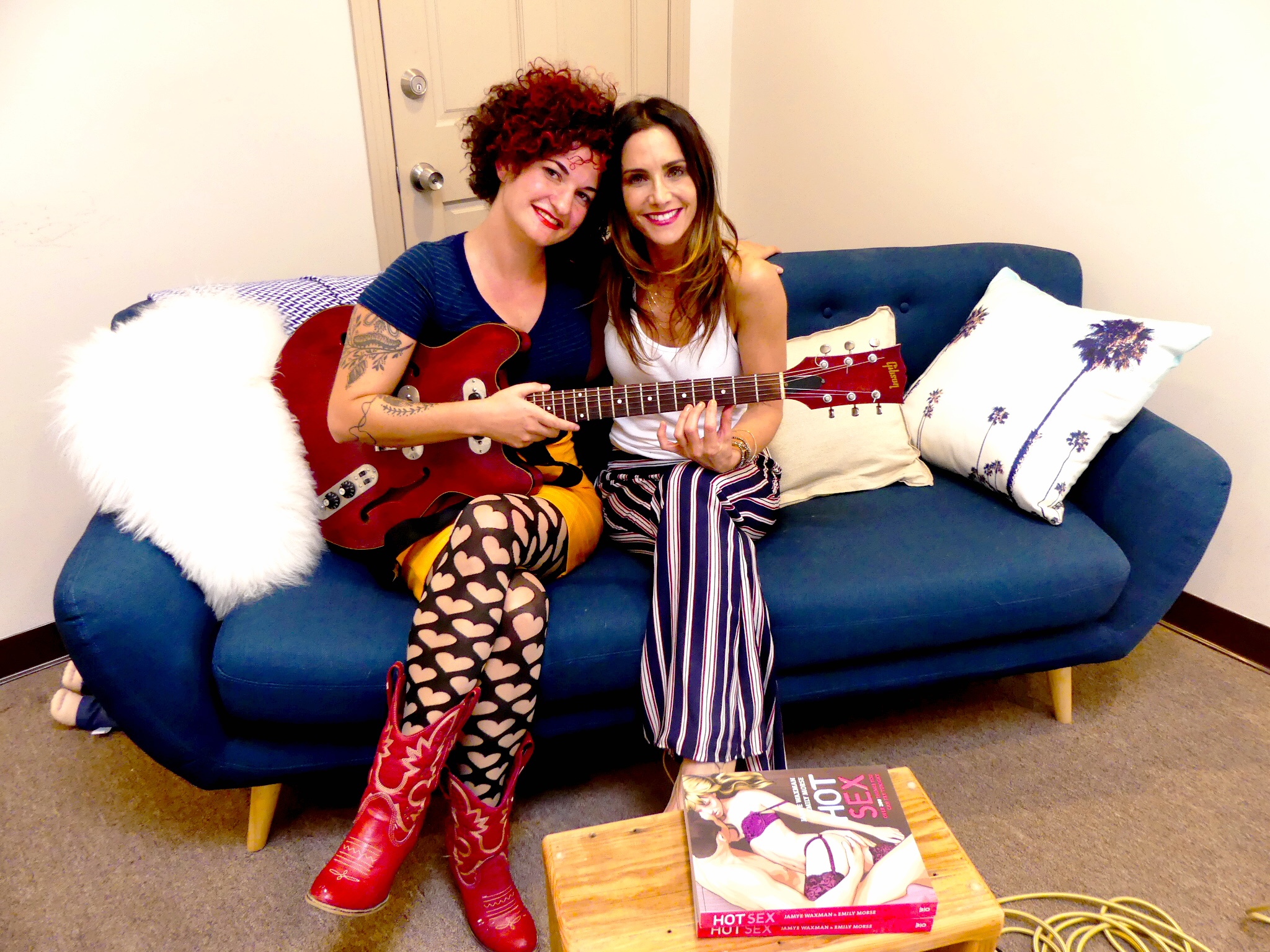 Today's a very special episode of Sex With Emily, filled with studio firsts! Emily is joined by songstress and creator of the game "The F'ING Truth," Carsie Blanton for live music, game play, & a whole lot of sex talk!
Emily talks with Carsie about how she expresses her sexuality through her music and used it as inspiration for her hot, new game that gets people talking about their sex lives.
The two also help a few listeners with their coital questions, Jamie and intern Shannon join in for a bit of F'ING truth, and Carsie even performs one of her songs live! This show is chock full of fun and advice, so tune in!
For more information about Carsie Blanton, click below:
Instagram 
Twitter
Website
The F'ING Truth Kickstarter
For more information about or to purchase the products mentioned in this podcast, click below:
Intensity: Change your life.
Thrive Market: Organic brands you love for less.
SKYN Condoms: Feels Like Nothing's There.