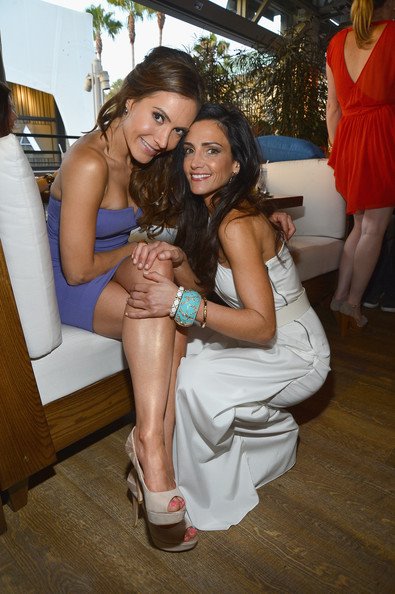 On today's show, Amy Laurent, relationship expert,  matchmaker and Emily's co-star in Bravo's Miss Advised calls in to share her best tips for meeting your perfect match. They discuss the most common first date mistakes and how to avoid them, how long to wait to sleep with someone new and why you should approach the hot woman sitting alone at the bar.
Plus, is everyone just looking for the bigger, better deal? And, why when in doubt, should you ALWAYS kiss the girl? Anderson offers a man's perspective on these topics. This prompts Emily and Anderson to debate the idea that it's up to men to make the first move.
Next, listener emails! Emily helps a listener who wants to get better at talking to women. Emily explains why "That's a bangin' belt" is a MUCH better compliment than the totally worn out "You have beautiful eyes". When it comes to flirting, practice makes perfect! If you strike out with one girl, who cares? There are plenty more women waiting to meet you. Anderson chimes in with this advice, act like she's your best friend's girl. Also, why there's no such thing as "out of your league".
Then, Emily dishes out advice on what to do when the sex talk doesn't go well. Don't fret, there is a way to save face.
Lastly, how to tell when your relationship doesn't have a future,  how to recognize when you're not getting what you need and get out. All this advice and more, on the latest episode of the Sex With Emily Podcast.
Can't get enough SexWithEmily?
Subscribe on iTunes and never miss your bi-weekly Sex With Emily podcast…
Special discounts for listeners of Sex With Emily:
Use coupon code GVEMILY20 for 20% off at Good Vibrations and coupon code EMILY for 20% off my Aromatherapy Massage Candle and DownUnder Comfort at Emily& Tony
Go to Promescent to make love longer.
Increase your stamina with the #1 selling sex toy for men, Fleshlight. Use code: Emily to get a FREE bottle of Fleshlube with your purchase.
Stop by Hustler Stores in Hollywood or the closest store near you for all your kinky needs- Don't forget to mention "Sex With Emily" at the counter for 20% off your purchase.