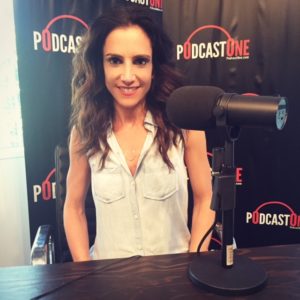 On today's show, Emily is getting into your deepest, darkest sex and relationship questions. Is doggie style to blame for your condoms breaking? Does a big penis plus a petite partner equal a major deal breaker? Can you make a relationship work if there's no clear future? And what disgusting act do you have to worry about if you work in Minnesota? Emily has the answers, and so much more.
So what does it mean to "date like a man"? Emily gives advice for a listener on how to "date in the moment", while still keeping your future plans in mind. She tackles an email from a well-endowed listener who is worried about hurting his petite partner, and explains why you can't judge a vagina's size by its cover. Also, what common condom mistakes might you be making?
Emily and Anderson break down the appeal of doggie style (or as Anderson calls it "animal style"), and get into the topic of mutual masturbation – Why are women so afraid of putting on a show? From brothel testers to office ejaculators to a domestic dispute over eaten salsa, Emily shares some Sex in the News that will make you laugh, cringe and more closely guard your coffee cup.
Get answers to those questions you've been afraid to ask on the latest Sex With Emily podcast.
Can't get enough SexWithEmily?
Subscribe on iTunes and never miss your bi-weekly Sex With Emily podcast…
Special discounts for listeners of Sex With Emily:
Use coupon code GVEMILY20 for 20% off at Good Vibrations and coupon code EMILY for 20% off my Aromatherapy Massage Candle and DownUnder Comfort at Emily& Tony.
Go to Promescent to make love longer.
Increase your stamina with the #1 selling sex toy for men, Fleshlight. Use code: Emily to get a FREE bottle of Fleshlube with your purchase.
Save 10% off beautiful high-quality sex toys at Je Joue when you use code: Emily
Stop by Hustler Stores in Hollywood or the closest store near you for all your kinky needs- Don't forget to mention "Sex With Emily" at the counter for 20% off your purchase.