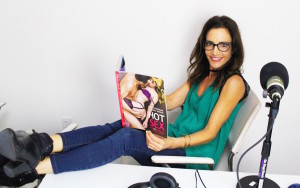 Brace yourselves, listeners, it's the moment you've all been waiting for.  On this show Emily is taking your calls LIVE and answering your top sex and dating questions.
What's the right length of time to wait before having sex? Is there a formula for crafting the perfect online dating message? How do you know if it's time to take a "manitorium?" And what is a manitorium anyway? Worry not, Emily and Anderson have the answers to these questions, plus so many more on this advice-packed podcast.
Whether you're diving into dating after divorce or you're just curious about the sexual proclivities of the republican party, this show has morsels of sex and dating knowledge to benefit anyone and everyone!

Click Here to subscribe to the bi-weekly podcast.  Click Here to subscribe to our weekly newsletter.
Special discounts for listeners of Sex With Emily:
Enhance your oral sex experience and become the dessert with JO's flavored Gelato lubricants…
Use coupon code Emily for 15% off at Good Vibrations and coupon code EMILY for 20% off at Sportsheets.com
Whip those pelvic floor muscles into shape for stronger orgasms with my Kegel Camp app.
Increase your stamina with the #1 selling sex toy for men, Fleshlight or check out the only FDA-approved delay spray Promescent to make love longer…
Looking for a new vibrating best friend? Find somebunny to love at The Rabbit Company! Use code EMILY at checkout…
Explore the tantalizing world of prostate pleasure with the Black Pearl from Vibratex OR revisit an old classic, the Cadillac of all vibrators, the Magic Wand Original