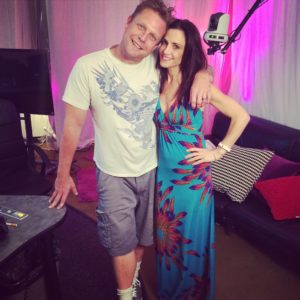 Masturbation Month marches on and the celebration continues in this Sex With Emily podcast! Hear some eye-opening self-love statistics, and interesting facts about whackin' it. Don't you want to pleasure yourself more efficiently? Whether you're a man, a woman, or a couple, get all the hot tips you'll need to have a successful Masturbation May.
First though, Anderson and Emily share some steamy stories, and discuss some Sex in the News. What's the latest with the artist formerly known as Miley Cyrus? How have our feelings changed about cheating? Do men want sex on the first date? The answers to these questions might surprise you. Also, Emily keeps us updated on her month-long masturbation goal of achieving her very first "nipple orgasm."
Next, Emily treats us all to some titillating tips on how to take your masturbation skills into another echelon. Do you have a sexy masturbation playlist? Have you been neglecting your nipples? How can men use vibrators? Emily's got the answers and she goes into impressive detail teaching us all how to make love to ourselves better.
From kegel balls to nipple clamps and everything in between, this show is all about stepping up your masturbation game. It's Masturbation Month! Whether you're buffin' the banana or playin' the clitar, test your limits, explore your body and don't forget to tune in to Sex With Emily to give yourself a leg up!
Can't get enough SexWithEmily?
Subscribe on iTunes and never miss your bi-weekly Sex With Emily podcast…
Special discounts for listeners of Sex With Emily:
Use coupon code Emily for 15% off at Good Vibrations and coupon code EMILY for 20% off my Aromatherapy Massage Candle and DownUnder Comfort at Emily& Tony.
Go to Promescent to make love longer.
Increase your stamina with the #1 selling sex toy for men, Fleshlight. Use code: Emily to get a FREE bottle of Fleshlube with your purchase.
Stop by Hustler Stores in Hollywood or the closest store near you for all your kinky needs- Don't forget to mention "Sex With Emily" at the counter for 20% off your purchase.